We are so excited to announce that EVERY Coahoma ISD student has access to hundreds of free titles and audiobooks online through Sora! All you have to do is visit
https://soraapp.com/welcome
and login using your school credentials. Use your Chromebook or download the Sora app to your phone to enjoy tons of age appropriate books! If you have trouble please email
helpdesk@coahoma.esc18.net
.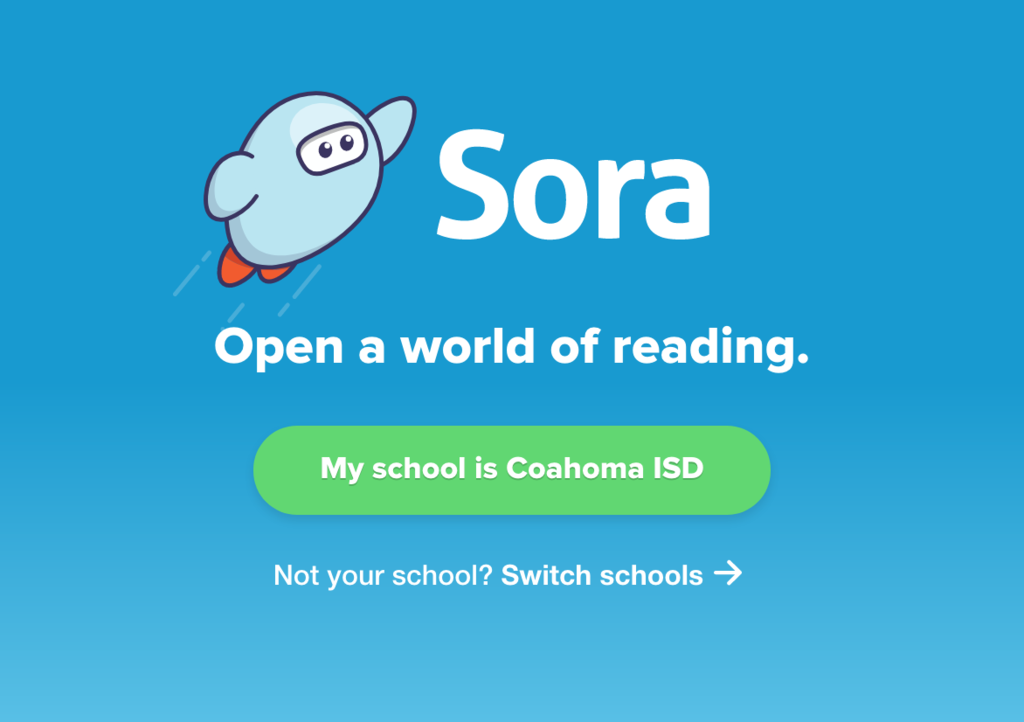 From Coach Joslin: Tomorrow our jv football team is scheduled to play in Eldorado, but due to weather we can't. We will play here at home instead. Thursday September 10 All sub varsity football will be in Coahoma. 7th 4:00pm 8th right after (5:15ish) Jv right after 8th (6:30ish)


Virtual Learning Webinar starts in about 15 minutes. Don't forget to login using your students' email or a gmail address! meet.google.com/bti-hgrn-upx

CISD goes back to school! Check out this awesome video explaining what Fall 2020 will look like, made entirely by students!
https://youtu.be/abUObNY2D6s

6th-12th parents: Please see the link for the 2020-2021 Chromebook policy. If you are planning to check out a device, please bring $40 to schedule pickup on August 10th. ALL 6-12th students may bring their own device. (see requirements in policy.) If you have questions please email
mditto@coahoma.esc18.net
.



The 2020-2021 school plan is still being designed, but we did want to let all 6th-12th parents know that students will be allowed to bring their own device for this school year. It must be a connected keyboard and screen (no tablets or cell phones), and CISD will not be liable for damages. Students must also adhere to the CISD digital use agreement.


Can we get a round of applause for the 2020 Prom King and Queen?! Mr Gaige Hill and Ms Alex Bailey! 👑 👑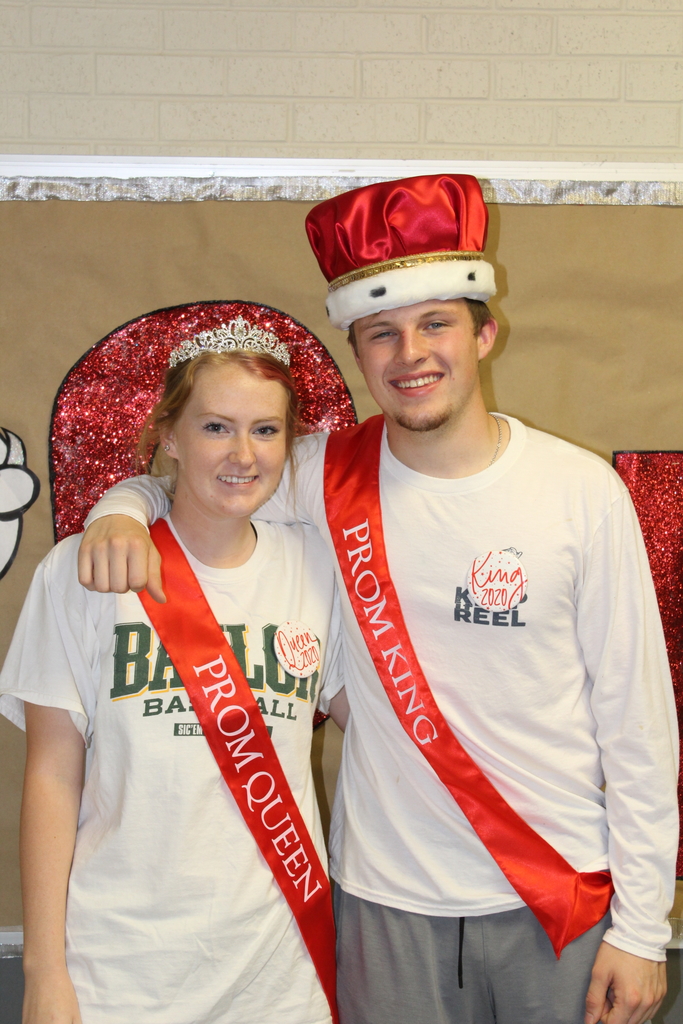 Please remember to turn in library books to the bin in front of the school. You can turn in JH and HS books in the bins as well.

Library Books are due! You can return them to the blue tub in front of the school at any time. Mrs. Burris will be there from 9-12 every Tuesday for fine collection.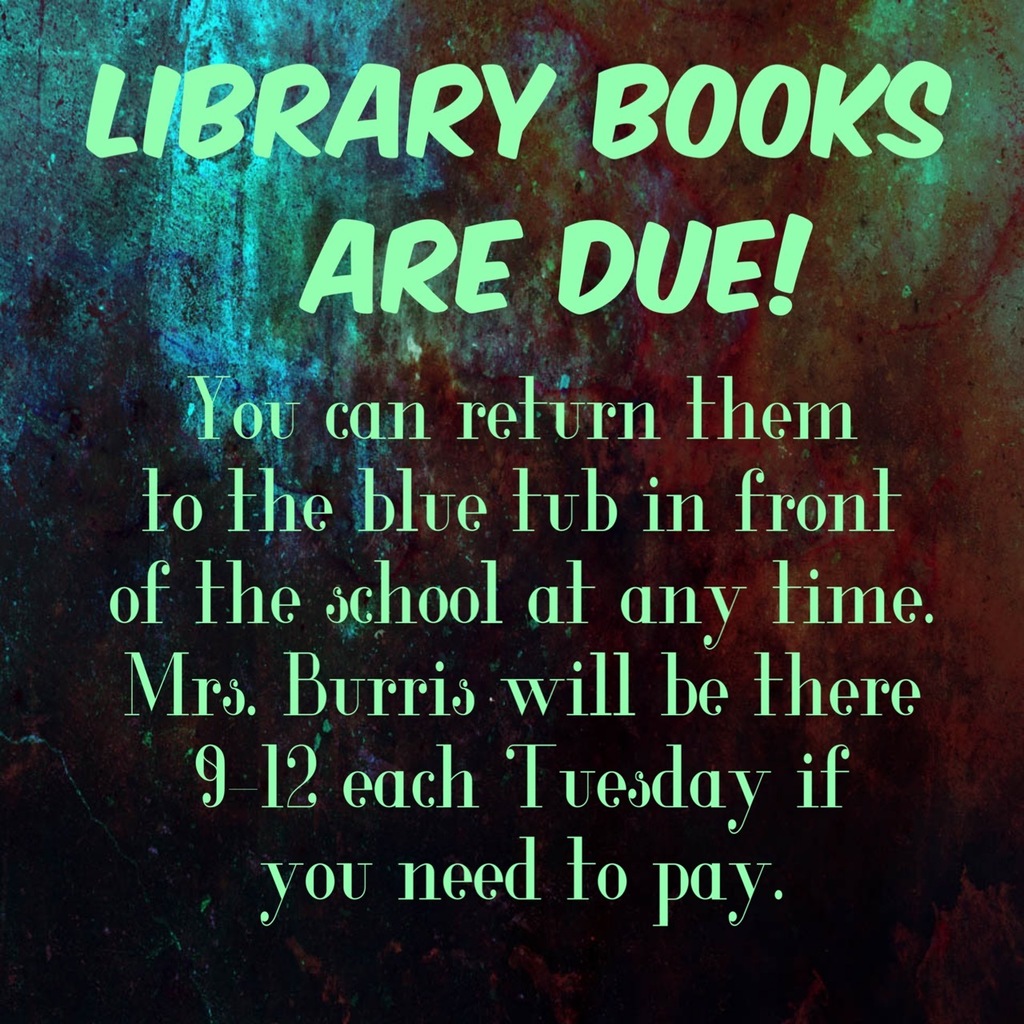 Senior parents: please don't forget to submit your senior ads to
mditto@coahoma.esc18.net
by FRIDAY. (Each senior will receive ONE free half page ad.) Additional ad pricing is below: Full page: $200 1/2 Page: $75 1/4 page: $40.00 1/8 page: $25.00

In compliance with Gov. Greg Abbott's executive order, the CISD campus will remain closed through May 4 to help reduce the spread of COVID-19. The CISD administration will provide more details tomorrow after district leaders meet to discuss strategies as we continue to educate our students through virtual learning. We will continue to provide a grab-and-go breakfast/lunch bag for our students between the hours of 9 a.m. to 12:30 p.m., Monday through Friday. CISD appreciates your patience and understanding as we navigate through this unprecedented situation together.

Due to COVID-19, we would like to offer the senior parents free half-page yearbook ads for their students. (One free ad per student) Please email photos and messages to
mditto@coahoma.esc18.net
no later than April 10th. If you're interested in purchasing a second ad, due dates for messages and photos will be the same. Thank you!

#wafflewednesday is kind of our favorite! Don't forget to send pics of the most important meal of the day to your teachers- and pickup breakfast/lunch between 9-12:30 at the cafeteria back doors. #homeschoolspirit2020 #itsagreatdaytobeabulldog

Happy Lazy Monday! Don't forget packet pickup is happening today from 9am to 7pm at your student's campus. You can also pick up breakfast and lunch from 9-12:30 today- Friday. Send your cozy pics to your teachers! #homeschoolspirit2020

Internet and phones at all CISD campuses are down. Please continue to communicate with campus staff via remind and check the website and social media for updates. We will see everyone on Monday at 9am for packet and lunch pickup! #itsagreatdaytobeabulldog

UIL has postponed the State CX debate tournament. More information will be provided as we receive it.