Hooray! Pies are arriving just in time for Thanksgiving! Please pickup your pies this Friday (NOV 18th) from the elementary cafeteria between 9am and 1pm. There are a shortage of peach pies, and the company will deliver those as soon as possible. If have any questions, please reach out to your teacher via remind, or call the CES office at 432-394-5000.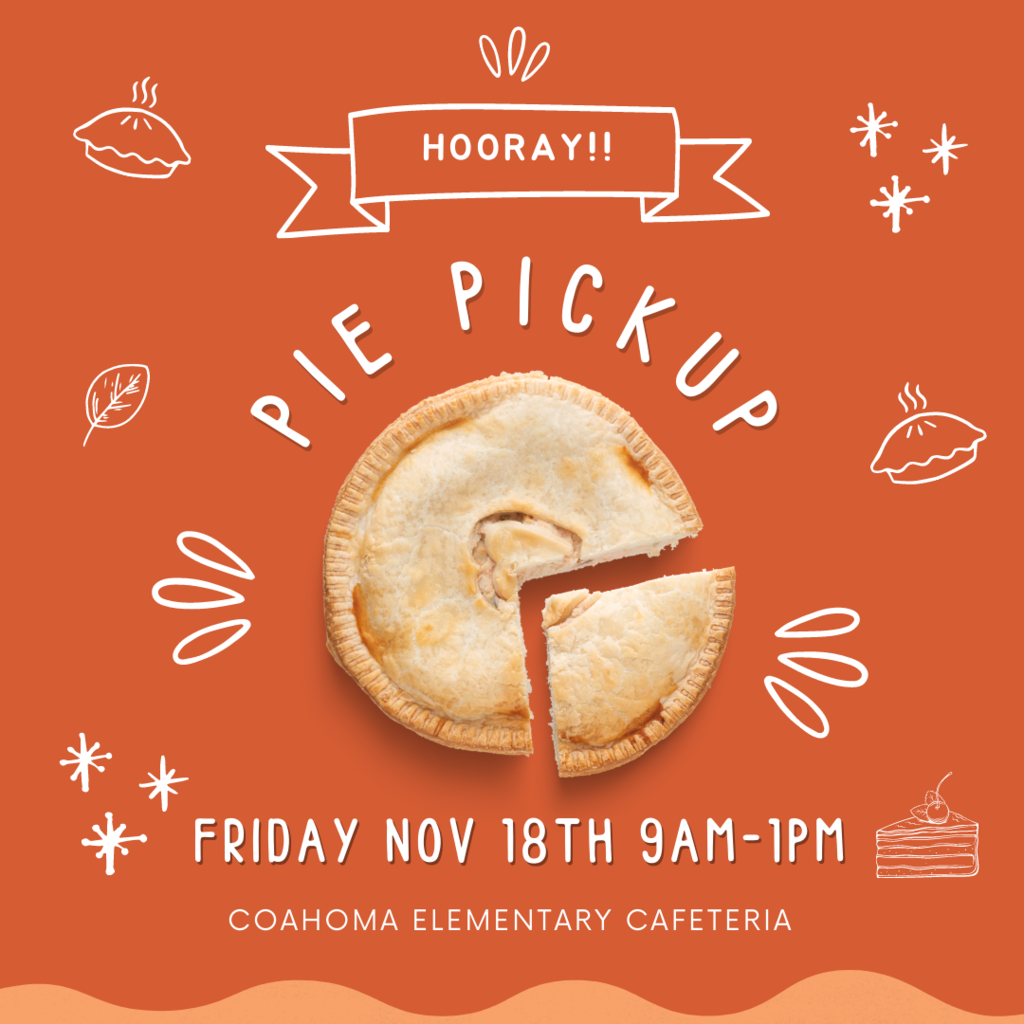 Come join the Coahoma Athletic Booster Club for lunch during the Veteran's Gravel Grind! Saturday, November 12th @ the Coahoma Football Concession Stand. Lunch from 11:00 AM - 2:00 PM. Race begins at 8:00 AM.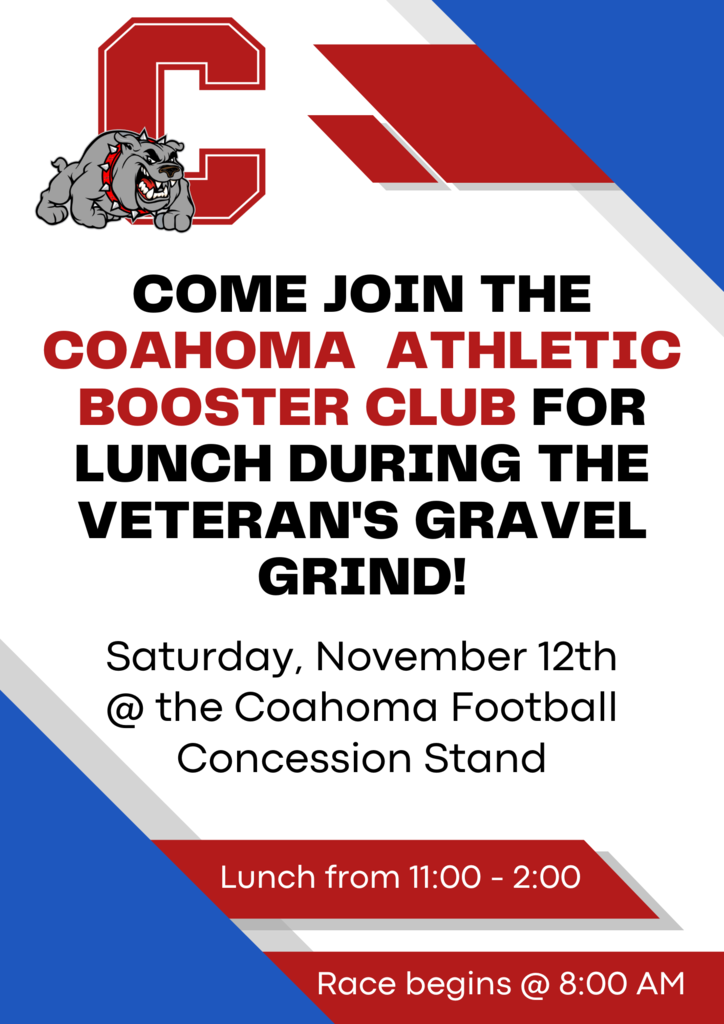 Hope y'all are ready for a rootin' boot scootin' good time at today's pep rally. Our seniors have prepared quite the show! 🤠 #SeniorNight #FAMILY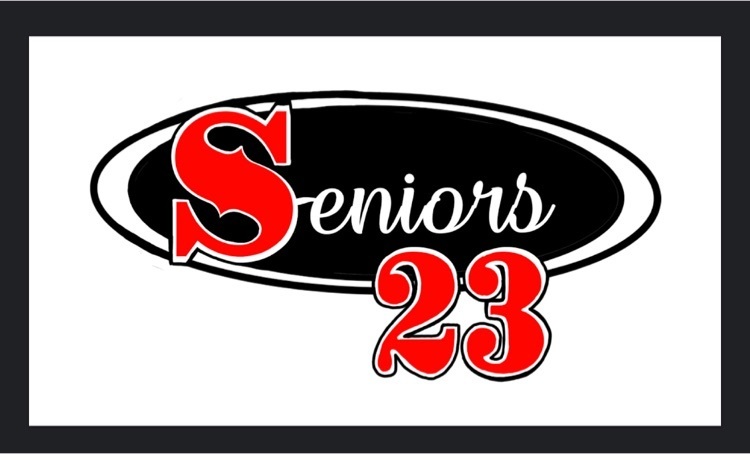 Cafeteria change: Tomorrow we will be having Fiesta Bowl, Chicken Parmesan, Cheesy Broccoli, Rice, Mixed Fruit Cup, Sherbet Cup, Milk Friday we will be having Boneless Chicken Wings W/Chips, Steak Fingers W/Gravy, Celery Sticks, Mashed Potatoes, Green Beans, Peaches, Milk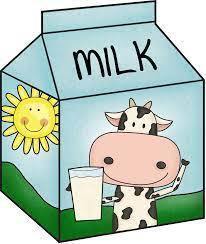 Please join us for an Election Information Community Meeting Friday, September 23, 2022 5:30 PM High School Auditorium Everyone is welcome to attend!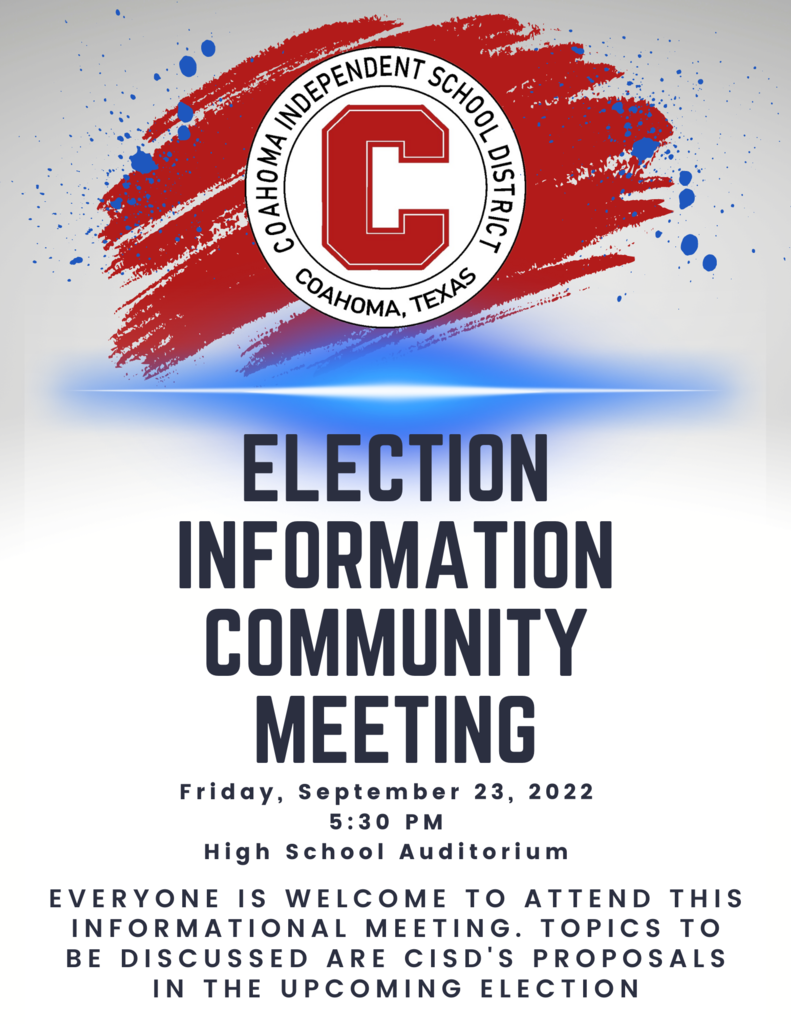 Attn Kinder-2nd parents- Seesaw is down. Please contact the office if you need anything. 432-394-5000.

Homecoming Spirit Days for 6-12 Grades Monday - Adam Sandler Day Tuesday - Bikers vs. Surfers Day Don't forget about the dress code! Wednesday - Anything but a backpack Day Make sure that what you bring will be able to be carried with you all day. It must fit in the classroom and it cannot cause any issues in the hall. You cannot bring anything to ride! Thursday - Red Carpet Day Make sure your Red Carpet outfit is appropriate! You may need to wear a jacket over your dress or a shirt underneath it! You may need shorts or leggings underneath it! Friday - Red, white, and blue Day YOU MUST BE IN DRESS CODE EACH DAY!!! Make sure your shorts are the appropriate length! Elementary Monday-crazy sock day Tuesday-Hawaiian Day Wednesday-Color War PreK-red Kinder-green 1st-yellow 2nd-orange 3rd-blue 4th-purple 5th-black Thursday-Red Carpet/Movie Star Friday- red, white, blue Academy - Monday, Tuesday, Wednesday, and Friday are uniform waist down Thursday for Movie Star or Red Carpet-free Dress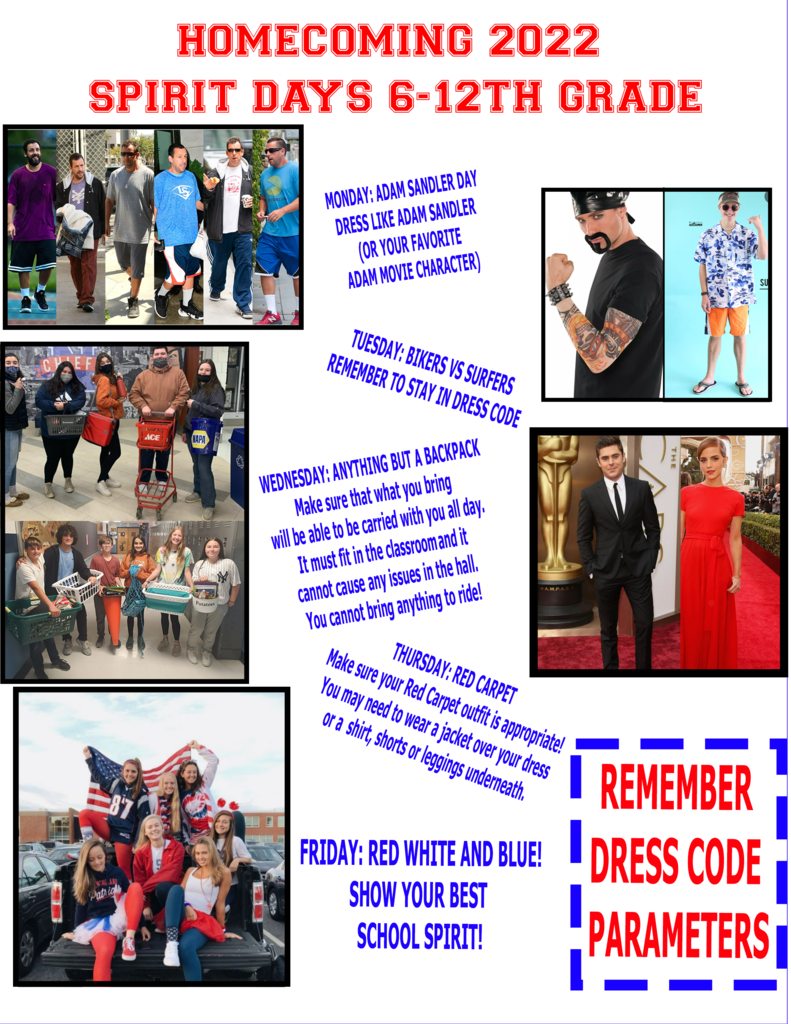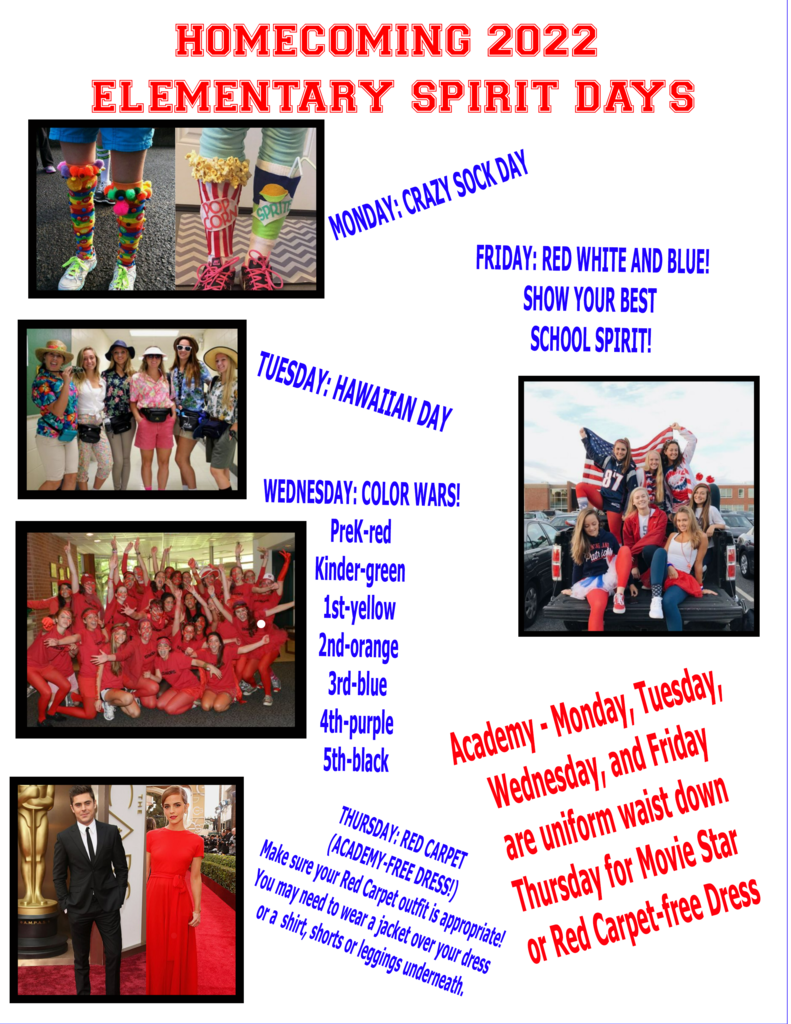 🏈 Today's JH football scrimmage with Forsan has been canceled out of safety concerns for the athletes because of the bad weather. Both Coahoma and Forsan officials agreed this was the best decision for the students.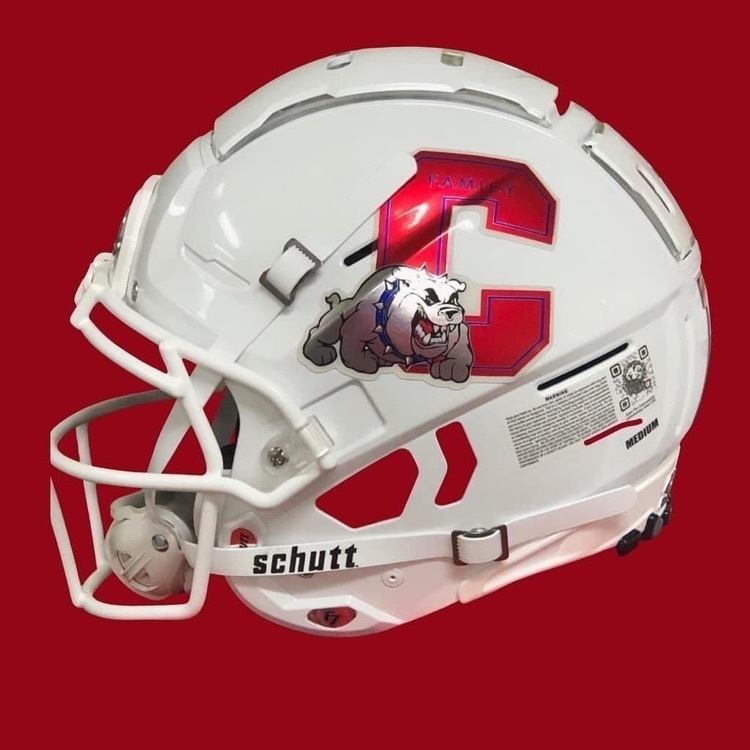 🏐The JH Bulldogette volleyball teams open the season tonight at home against Denver City. ALL 7th Grade games are in the HIGH SCHOOL gym. All 8th Grade games are in the COMPETITION GYM. Game Times: 5 p.m. — 7th Grade A and 8th Grade B 6 p.m. — 7th Grade B and 8th Grade A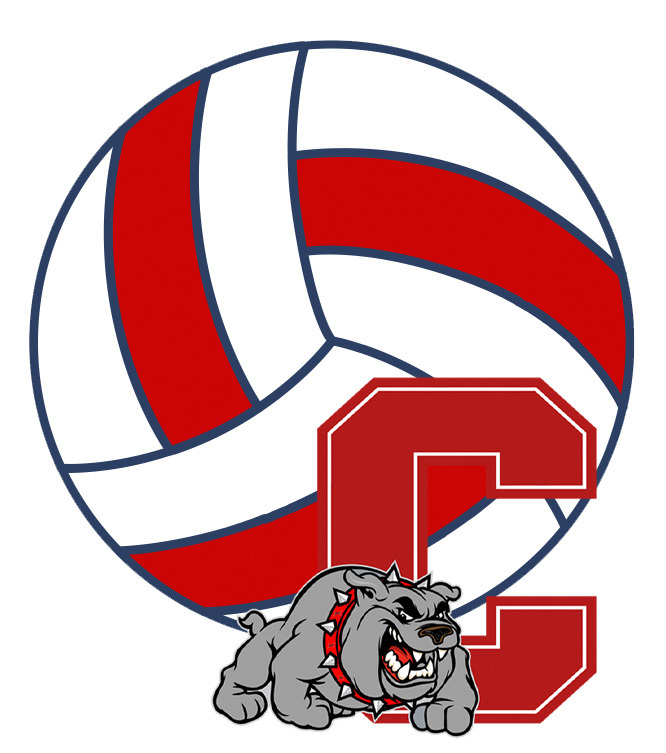 F.A.M.I.L.Y matters! ♥️🤍💙 Thank you Mark for an AWESOME pep talk! 🙌🏼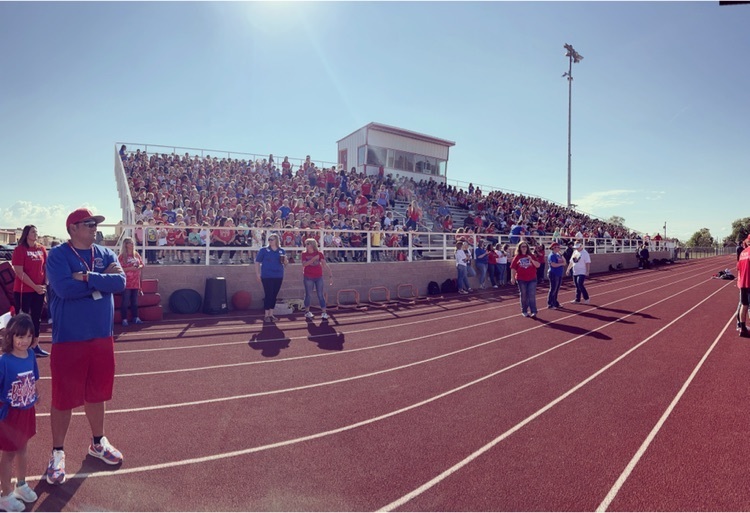 Parents: If you are interested in filling out a Free and Reduced Meal Application, a paper form will be coming home with every CISD student this week (one application per household). Please complete and return the application as soon as possible. If you have already completed an online application, please disregard this form.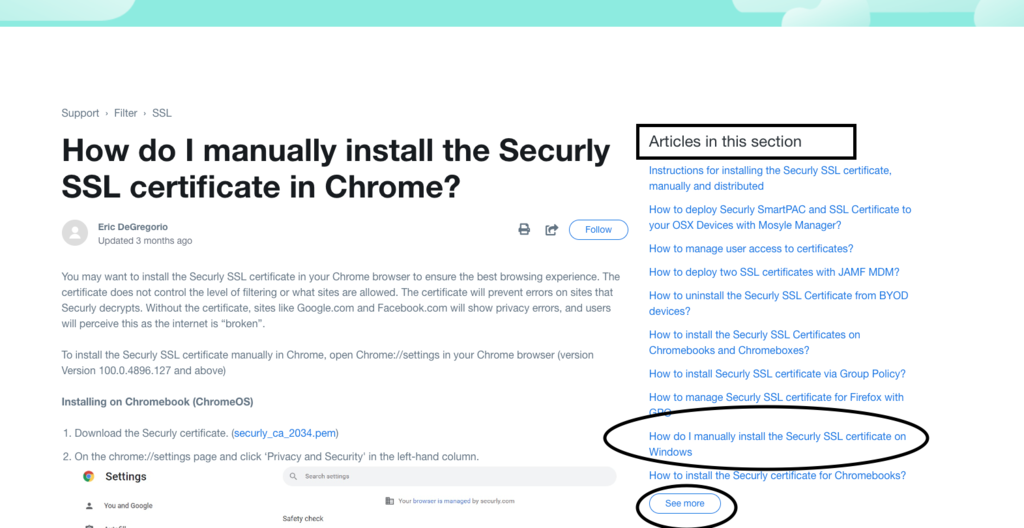 Menu change for Friday: Nachos or Cheeseburger Macaroni with a roll Savory green beans Carrots Seasonal fruit dessert Milk


Menu change for tomorrow: Chicken Sandwhich or Pizza Garden Salad Carrots Peaches Milk

CISD shot clinic is canceled. We are sorry for any inconvenience this may cause.

Last chance for parents to attend the required Academy meeting! If you have not already attended a meeting in person or online please make sure you are available for this final opportunity to ensure your child keeps their academy spot!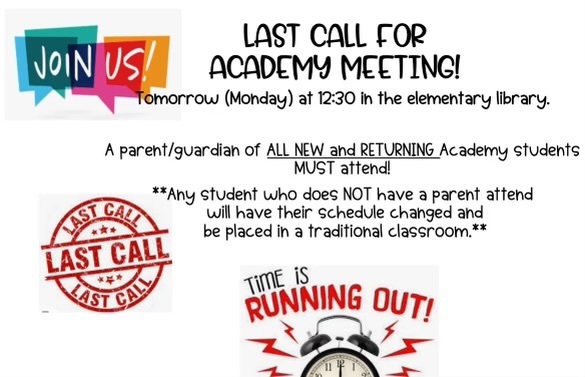 It's that time of year! 🏈🙌🏼🏐📣🐾

Here's the link for the Parent Academy Meeting at 10am! Please remember this meeting is REQUIRED for one parent from each household your student lives in. You only have to attend one meeting, so if you attended this week- disregard. If you can't make this online meeting, your last chance will be Monday at 12:30! Link will be live at 10am. meet.google.com/vjr-pvst-zsk

Elementary Back-to-school Reminders