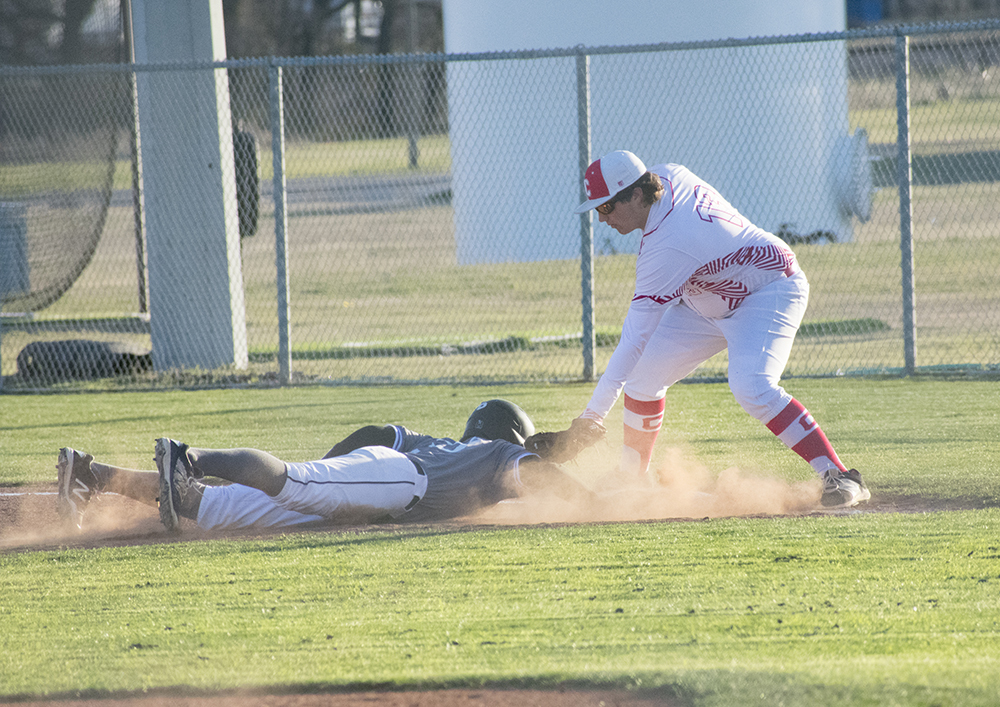 Coahoma loses to Clyde, 4-12
Lyndel Moody
Thursday, March 07, 2019
CLYDE — The Bulldogs couldn't overcome the hole left after an eight-run, first inning by the Clyde Bulldogs and lost their district opener 4-12 Wednesday.
Coahoma got on the scoreboard first when Gaige Hill singled on a ground ball to Clyde Bulldog pitcher Payton Laughlin and brought in Zack Schneider for the RBI in the first inning. However, Clyde's big bats powered out eight runs in the bottom of the first.
After the devastating inning, the Coahoma Bulldogs settled into defensive mode and kept Clyde to only four more runs over five innings.
Hill led at bat for Coahoma going 2-for-3 with two RBI and one run. Schneider was 1-for-3 and had a double for the game.
Isaac Murillo took the loss for Coahoma. He threw 85 pitches over three innings and got 51 strikes. Chris Castillo came in as relief. He threw 45 pitches and earned 31 strikes.
COAHOMA 4 , CLYDE 12
W — Payton Laughlin; L — Murillo; 2B —CHS — Zack Schneider; CLYDE — Kendal Morgan, Luke Chorn; SB — CLYDE — Dylan Neuman, Christian Deal, Laughlin.
Pitches-Strikes: CHS — Murillo 85-51; Castillo 45-31; CLYDE — Payton Laughlin 62-40, Riley Rice 39-25, Jax Roam 12-17, Kendal Morgan 24-14.