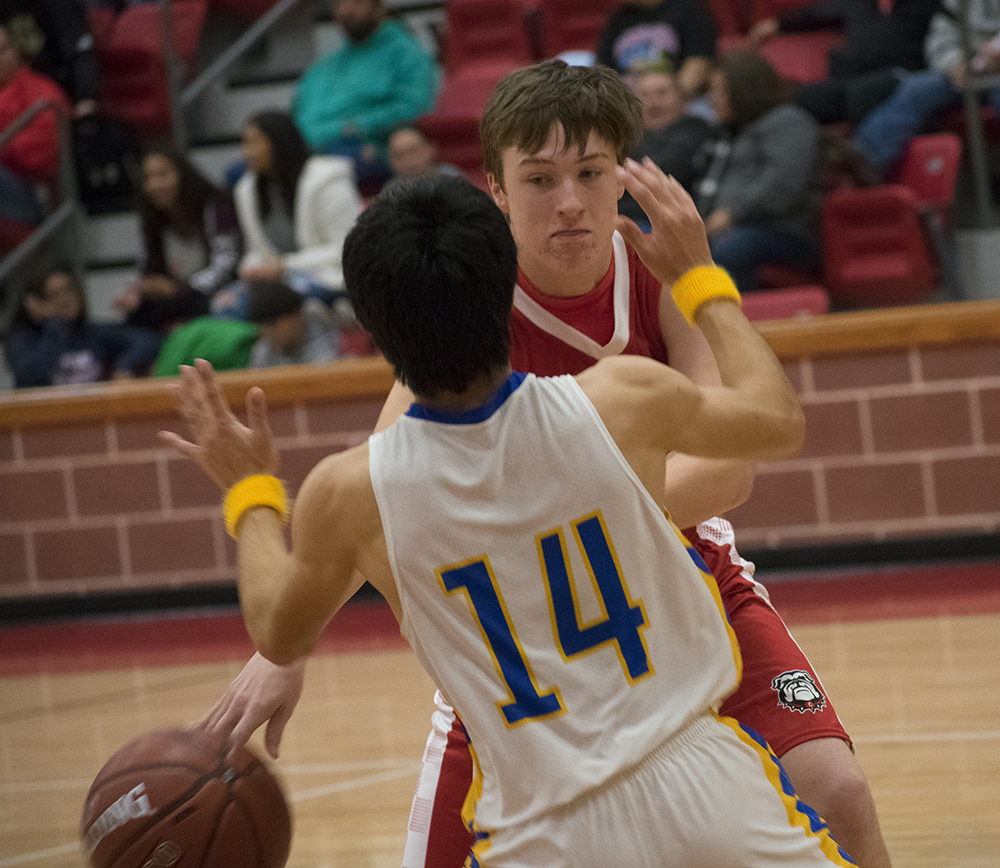 Coahoma boys/girls lose last game in tourney
Lyndel Moody
Monday, December 10, 2018
STANTON — The Coahoma Bulldogs fell to the Reagan County Owls 42-47 in their last game of the Pinky Jones Hooptown Classic Saturday.
Joe Manning had a game high of 17 points for the Bulldogs and both Bryson Cline and Brice Martin added 11 more each. The Bulldogs led going into the second half 28-21 but the Owls came back in the third quarter netting 16 points to Coahoma's 10. The Owls sealed the victory in the fourth with an 11-point gain to Coahoma's 4. Following the game, Zack Schneider was named to all-tournament.
Next: The Bulldogs take on the Cardinals in Hermleigh in a non-district match Tuesday. JV plays at 6:30 p.m. followed by the varsity at 8 p.m.
Coahoma Bulldogs vs Reagan County Owls
Coahoma: 10, 18, 10, 4 -- 42
Reagan County: 5, 16, 15, 11 -- 47
Coahoma — Brice Martin 11; Joe Manning, 16; Zack Schneider, 3; Gaige Hill, 1; Bryson Cline 11.
Reagan County — Jaden Gonzalez, 6; Seth Hernandez, 3; Pablo Hernandez, 30; Jacob Gallegos, 1; Justin Chavez, 3; Skyler Smith, 4.
Free Throws — Coahoma 10-33; Reagan County, 18-27 Three Point Goals — Coahoma 4 (Cline, 2, Martin, Manning); Reagan County 3 (P. Hernandez); Total Fouls — Coahoma 18; Reagan County 20.
Coahoma Bulldogettes vs Pecos Lady Eagles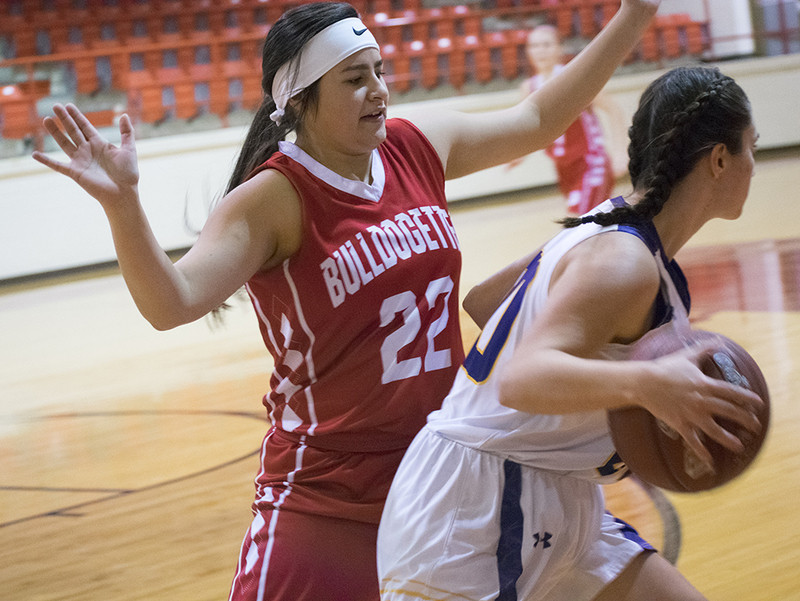 STANTON — Caitlyn Corley led the Bulldogettes with 17 points for the match followed by Ashley Romero with 9 in Coahoma's 53-50 loss to the Lady Eagles Saturday at the Pinky Jones Hooptown Classic.
Both Romero and Jovi Gonzales had a 3-point goal each for the game. Following the game, Caitlyn Corley was named to all tournament.
Next: The Bulldogettes open up district play Tuesday when they host the Merkel Lady Badgers. The JV game begins at 4 p.m. in the Coahoma Elementary School competition gym. Varsity will follow at 6:30 p.m.
Bullodgettes 50. Pecos: 53
Coahoma — Macee Grant, 3; Ashley Romero, 9; Caitlyn Corley, 17; Paige Atkins, 6; Jovi Gonzales, 6; Abbie Lopez, 6; Cassie Grant, 3.
Free Throws — 12-19; 3-Point Goals — 2 (Romero, Gonzales) Total Fouls — 19.