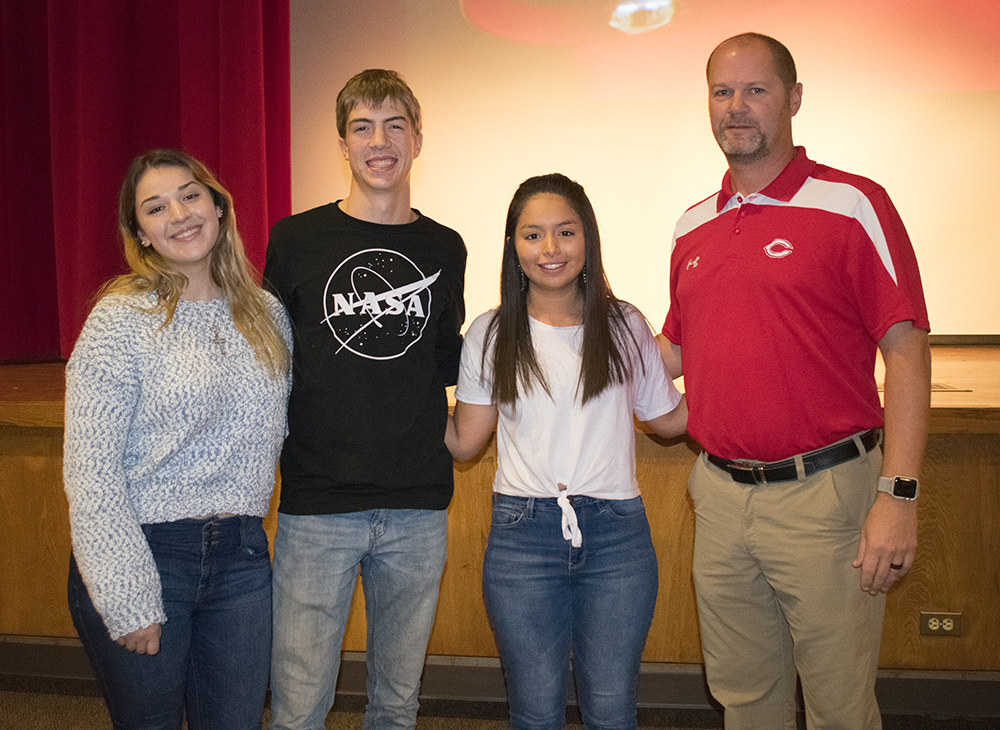 Three CHS students named to Academic All State Football list
Lyndel Moody
Friday, December 07, 2018
Three Coahoma High School student athletes have been recognized for their outstanding academic achievement by the Texas High School Coaches Association.
Joe Manning, Cassie Gutierrez, and Emily Krabill were named to the THSCA's Academic All State Football second team.
"I am very proud of these three kids," said CHS Head Football Coach and Athletic Director Chris Joslin. "They take care of their business in class and on the field. This is a well deserved honor for Joe, Cassie and Emily."
Manning played wide receiver and defensive back for the Bulldogs. He racked up 32 tackles this past season and assisted in seven more. Both Gutierrez and Krabill were trainers on the field during the season.
To be nominated, the students must be a senior, have a 92 overall grade point average, be in good standing with the team, and be of good moral character. The state organization also takes in consideration class rank and SAT/ACT scores.
To see the full list of honorees, visit http://www.thsca.com/academic-all-state.