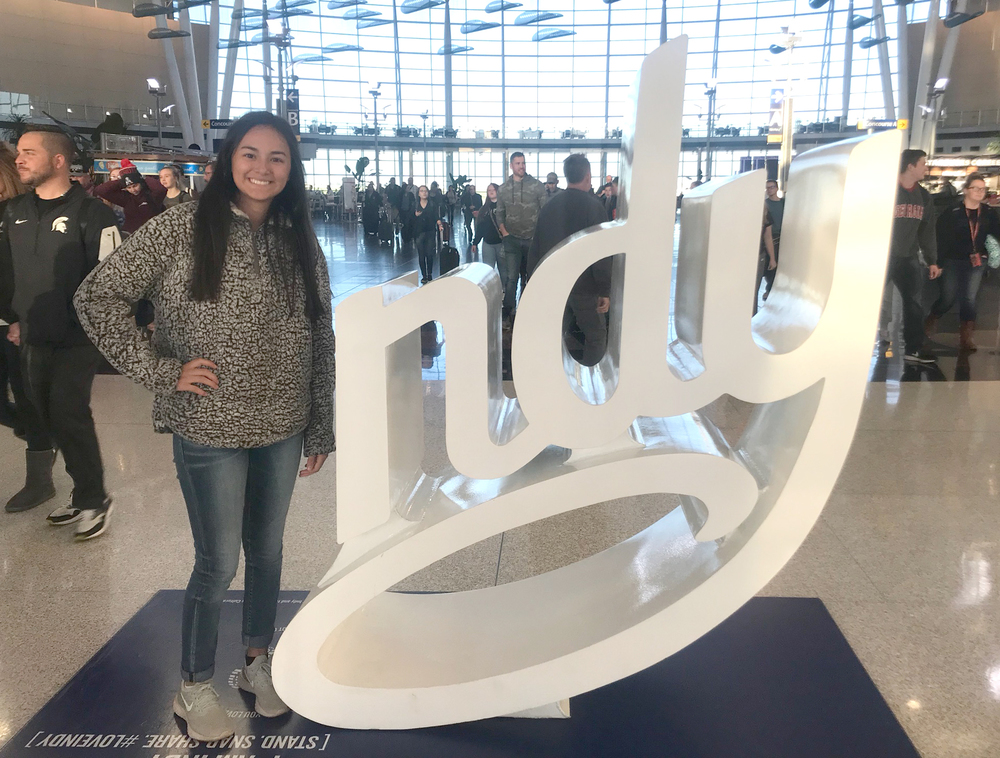 Sweet 16
Lyndel Moody
Friday, October 26, 2018
Coahoma FFA member lands in top 16 at national competition
INDIANAPOLIS - Julia Cox ended her run at the national FFA Greenhand Creed competition in the semi-finals Thursday earning a silver medal and placing in the top 16 nationwide out of 47 state champions.
"I couldn't be more proud," said Aaron Custer, FFA Coahoma Chapter.
The Coahoma High School sophomore competed during the 91st FFA National Convention and Expo which is one of the largest student conventions in the world. In order to qualify, Cox was the Texas state champion in the event, a feat she accomplished as a freshman in the fall of 2017.
Competitors were required to recite by memory the FFA Creed, which outlines the organization's belief on the agriculture industry, and then answered questions directly related to the creed from the judges.
When she began her journey at district competition, Cox said she never imagined she would make it to nationals.
"It's surreal to me that I'm here in Indianapolis. It's still hitting me," she said. "It's a blast here (at the convention). It's crazy to see how many people are involved with FFA from all different states and seeing people from all over Texas here. It's really great."
The first and second rounds of the competition were held Thursday morning and afternoon respectively. Finals for the remaining four competitors is scheduled for today.
"The whole atmosphere in the holding room with the other competitors was very welcoming," she said. "It wasn't at all scary or nervous. We all mingled and talked with each other. It was a very welcoming environment which I was very thankful for."
Overall, Cox said she felt well prepared to answer the judges' questions.
"I had one that kind of gave itself a little political perspective and that one didn't necessary trip me up, but it certainly was a challenge in answering it. I think the way it was asked and the way I gave the answer, I think was a really good experience to get that kind of question."
As for experience at the convention, Cox said she is having a blast.
"It's a really good experience to meet all these people from all over the country," she said.
Two other Coahoma FFA members are attending nationals this year, Bailey Wells who was selected through an audition process to play in the national FFA band and Micah Worley, one of 75 Texas delegates at the convention.
A fourth member, Emilee Custer, is the only FFA member from Texas who is featured at the We are FFA booth at the national convention. Emilee Custer's photo and biography is currently being shown with students across the nation to show off FFA's model members.
FFA - Future Farmers of America - is a national, student-run program designed to bring about personal growth, leadership skills, and community mindedness in young people through agricultural education.
Cox is the secretary for the Coahoma FFA chapter and is the daughter of Brad and Christina Cox of Coahoma.