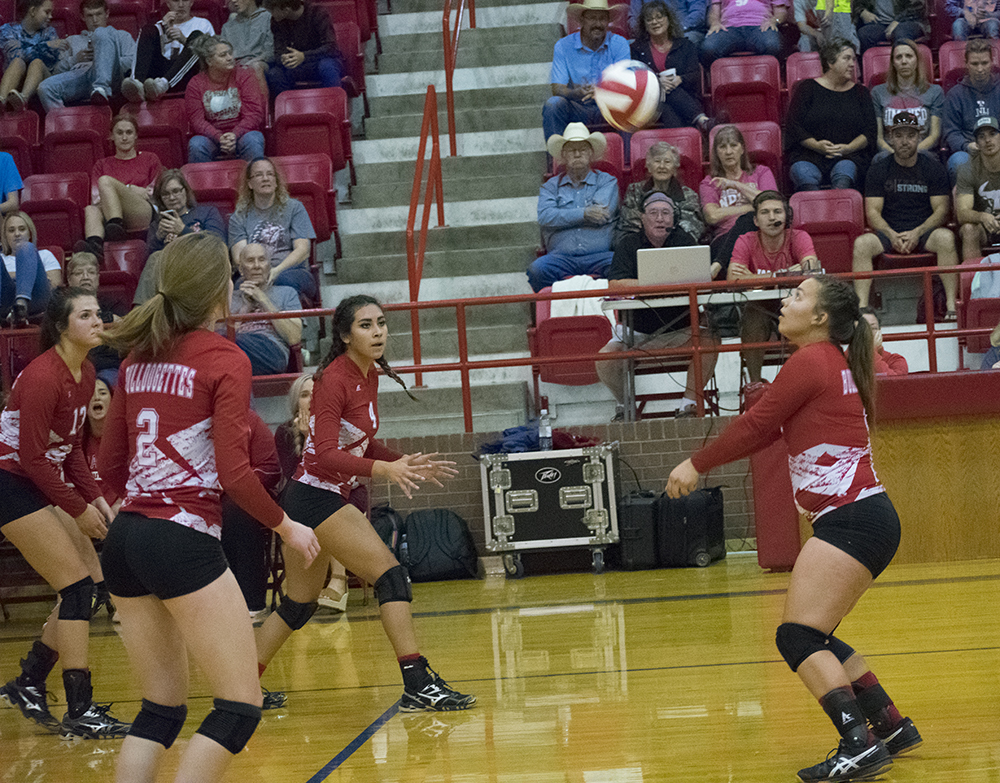 Coahoma falls to Jim Ned
Lyndel Moody
Wednesday, October 10, 2018
Tuscola - The Bulldogettes started strong against the Lady Indians but couldn't push past Jim Ned's varsity volleyball squad. Coahoma fell in four sets 25-27, 25-10, 25-10, 25-10,
In the opening set, Coahoma quickly took the lead and kept it until the middle of the match. The Lady Indians were able to build up a 2-point advantage halfway through until the Bulldogettes came roaring back. From then on, it was dog fight between the two teams. Coahoma won the battle 27-25. Jim Ned then salted away the next three sets for the win.
Senior Paige Atkins led the way for Bulldogettes on offense. She had 10 kills for the game and 1 ace. Senior Julia Mashburn had 13 assists and sophomore MaKynlee Overton had 3 aces.
Both Coahoma junior varsity teams - Red and White - lost to the Lady Indians in two sets earlier in the day.
Next: Coahoma will take on Colorado City at home Tuesday. JV Red will begin at 5:30 p.m. with varsity to follow at 6:30 p.m. Both games will be held in the CES competition gym.
Varsity stats:
Kills: Paige Atkins, 10; Ashley Romero, 7; MaKynlee Overton, 4; Caitlyn Corley, 2; Julia Mashburn, 1.
Assists: Mashburn, 13; Jaydan Mann, 9; Romero, 1; Corley.
Digs: Overton, 9; Romero, 6; Adkins, 6; Sydney Rinard, 3.
Aces: Overton, 3; Atkins, 1.
Blocks: Romero, 2; Overton, 2.