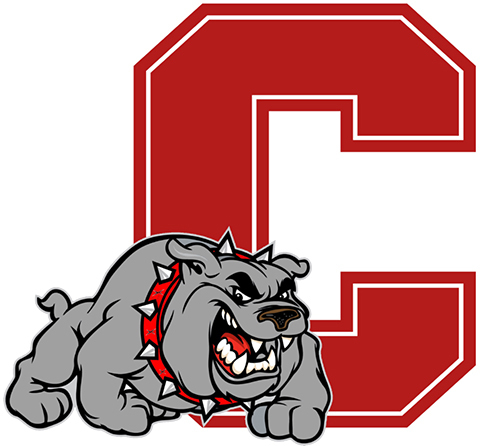 Coahoma's CC team shines at meet
Lyndel Moody
Monday, September 17, 2018
JaLie Hernandez and Hector Colon-Rivera were the top finishers for the Coahoma Cross Country varsity team at the Western Texas College Invitational meet held in Snyder Saturday while the junior high team had three runners medal in the event.
"This was the first meet for a lot of the junior high kids," said Cross Country Coach John-Michael Leggett. "They all did a really good job this past weekend. We had a lot of kids that ran a season best time on a really tough course. We are getting better every week, and I am very satisfied with the progress we are making."
Coahoma junior high runners Isabella Cox and Serena Dobbs turned some heads at the meet. Cox ran the route in 16:04 and Dobbs finished one second later at 16:05. That placed them fourth and fifth respectively and both girls medaled for their efforts. Jake Freeman also earned a medal in the boys junior high race. He came in 6th with a time of 13:43.
For varsity, Hernandez came in with a time of 16:17 to place 35th in girls event. Colon-Rivera ran the route in 22:20 to place 38th for the boys.
Next: The high school team will travel to the Lubbock ISD Invitational regional preview meet. The junior high team will be off for the weekend.
Individual results are as follows:
Varsity Boys:
Hector Colon-Rivera, 38th, 22:20
Tanner Atkins, 45th, 22:54
Christian Klug, 52nd, 23:20
CJ King, 57th, 23:39
D'Kota Harrison, 66th, 24:37
Chance McMurray, 76th, 27:30
Varsity Girls
JaLie Hernandez, 35th, 16:17
Jr. High Boys
Jake Freeman, 6th (Medaled), 13:43
McCartney Fitzhugh, 23rd, 14:52
JC Garza, 34th, 15:37
Kenan Kimberley, 42nd, 17:12
Keiston Harrison, 45th, 18:40
Jr. High Girls
Isabella Cox, 4th (Medaled), 16:04
Serena Dobbs, 5th, (Medaled), 16:05
Marianna Glover, 26th, 18:13
Zoie Joslin, 29th, 18:26
Kenna Best, 39th, 20:36
Emily Lowder, 48th, 22:28
Savannah Meachum, 51st, 23:40