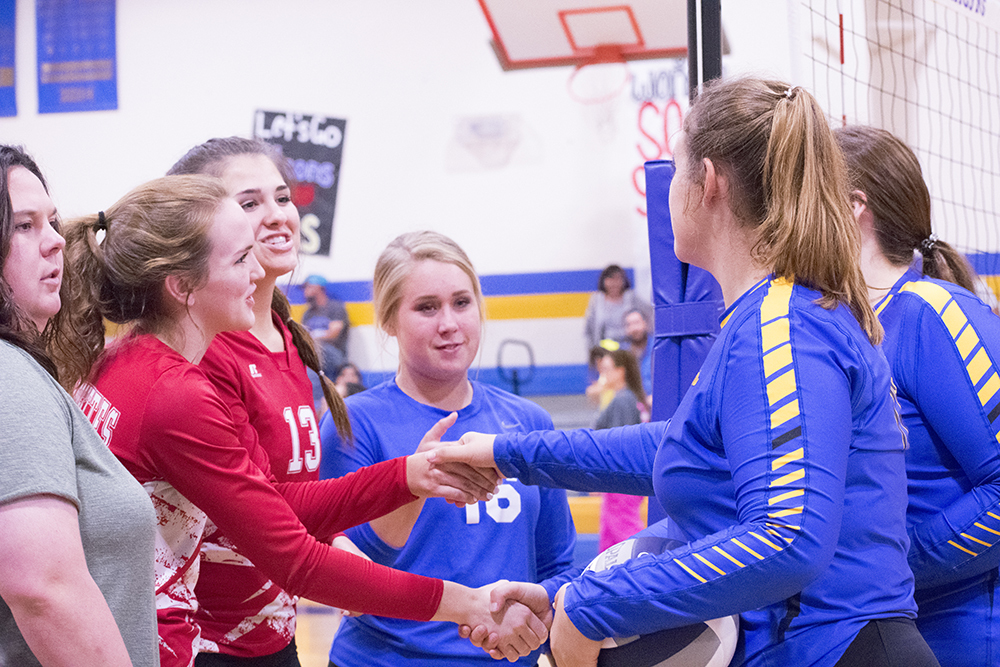 Bulldogettes lose to Lady Falcons
Lyndel Moody
Wednesday, September 05, 2018
The Bulldogettes lost to the Lady Falcons in three sets Tuesday night at Veribest ISD.
The Veribest squad dominated the first set winning 11-25, but the Bulldogettes fought back in the next two games. The Coahoma varsity squad came from behind both times in set two and three to pull within 4 points before the Lady Falcons ended the match 21-25.
Sophomore Ashley Romero led the Bulldogettes in kills earning 3 for the evening. Senior Julia Mashburn had six assists for the game.
Earlier, the JV Red team lost to the Lady Falcons JV team in three sets 25-8, 10-25, 12-25
Up next, the Bulldogettes are on the road again this time traveling to Dimmitt on Saturday. The JV teams will both play at 1 p.m. followed by the varsity at 2 p.m.
Set 1: 11-25; Set 2: 21-25; Set 3: 21-25
Individual Stats
Kills: Julia Mashburn, 2; Ashley Romero, 3; MaKynlee Overton, 2; Kirah Kimball, 1; Sydney Rinard, 1; Jovi Gonzales, 1; Paige Atkins, 2.
Ace: Atkins, 1
Assists: Mashburn, 6; Caitlyn Corley 2.