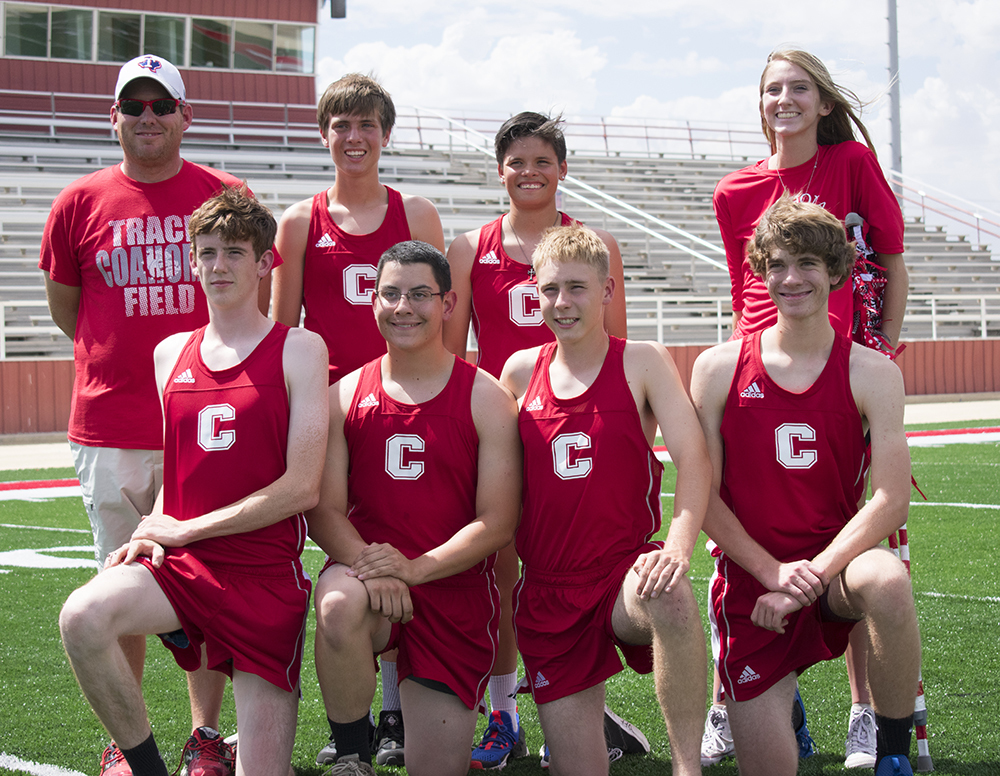 Bulldog weekend sports wrap up
Lyndel Moody
Monday, August 27, 2018
The Coahoma Cross Country team opened the season by competing in the Tall City Invitational meet held in Midland this past Saturday.
"I think the kids did a really good job today," said Cross Country Head Coach John-Michael Leggett after the meet. "They gave 100 percent and that is all I asked them to do every week. We definitely have some areas we can improve in but as far as today went, I was very pleased with the results. I am looking forward to the rest of the season and what is yet to come from this team."


Individual results are as follows:
Christian Klug: 21:45.08.
Tanner Atkins: 22:18.97
C.J. Klug: 23:15:76
D'Kota Harrison: 24:08:38
Hector Rivero: 25:57:26
Chance McMurrey: 27:18:51
Matt Hernandez:30:08:18
Keeston Harrison: 17:37:28
Jaeli Hernandez: 17:49.15
Volleyball
The Coahoma varsity team met with some tough competition at the Bronte Tournament this weekend going 0-3 in pool play and 1-2 in bracket play. However, the Bulldogettes walked away from their last match on a positive note with a victory against Bartlett in three sets (19-25, 25-17, 25-20).
The JV teams played in the Grape Creek Tournament this weekend. JV Red went 2-1 and placed third at the tourney while JV White went 0-2. Red's wins were against the San Angelo Warriors (25-18, 16-25, 25-15) and Lake View (25-10, 8-25, 25-20).