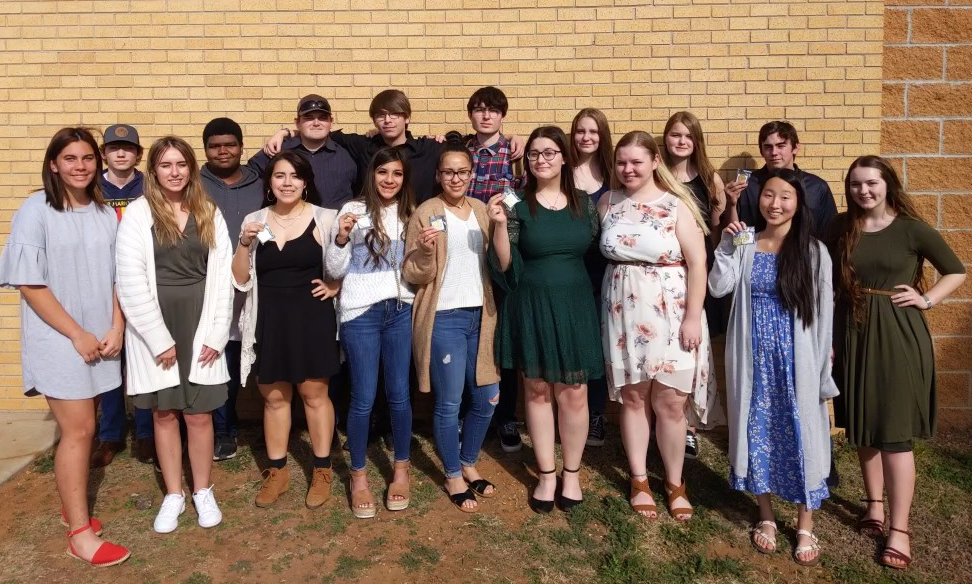 CHS band earns 21 medals at UIL Solo & Ensemble contest
Lyndel Moody
Monday, March 01, 2021
Four soloists and three ensembles from the Coahoma High School band advanced to state competition after making the cut at the UIL Solo and Ensemble contest held on Saturday in Abilene.
The soloists are Nick Biddison (Euphonium), Aaron Turnbough (trumpet), Jonah Rayford (French horn), and Wesley Chavarria (trumpet).
Members of the three advancing ensembles are: brass quintet, Cailey Glover (trumpet), Audrey Turnbough (trumpet), Rayford (French horn), Ethan Cason (trombone), and Biddison (tuba); flute quartet, Maggie Guo, Genesis Olivas, Allie Ramirez and Codi Edens; and clarinet trio, Alana Wegner, Danielle Deatherage, and Karissa Beeman.
Five band members earned a Division I rating for their solos at the contest but did not advance to state competition. They were Zack Ramon (trumpet), Netalie Roberts (alto saxophone), Wegner (clarinet), Guo (flute), and Richard Thurman (4 Mallet Marimba).
The brass quartet of Chavarria (trumpet), Aaron Turnbough (trumpet), Cason (trombone), and Ashleigh Mull (trombone) earned a Division II rating for their performance. State UIL Solo and Ensemble competition will be held in May.
In all, the band brought home 21 medals Saturday, which marked another successful outing for Coahoma this year.
In the fall, four CHS musicians made the All-Region Band. Wesley Chavarria earned third chair in the trumpet section of the Honor Band. Jonah Rayford placed sixth chair in the French horn section of the Concert band. Trumpet player Aaron Turnbough earned 12th chair and Flautist Maggie Guo obtained sixth chair in the Symphonic Band.
Both Rayford and Chavarria qualified for the area contest, which was held in January. At area, Chavarria finished ninth of 16 competitors and Rayford was sixth out of 10.
Next: The band will compete in the UIL Concert and Sight Reading contest on Tuesday, March 2, in Andrews.