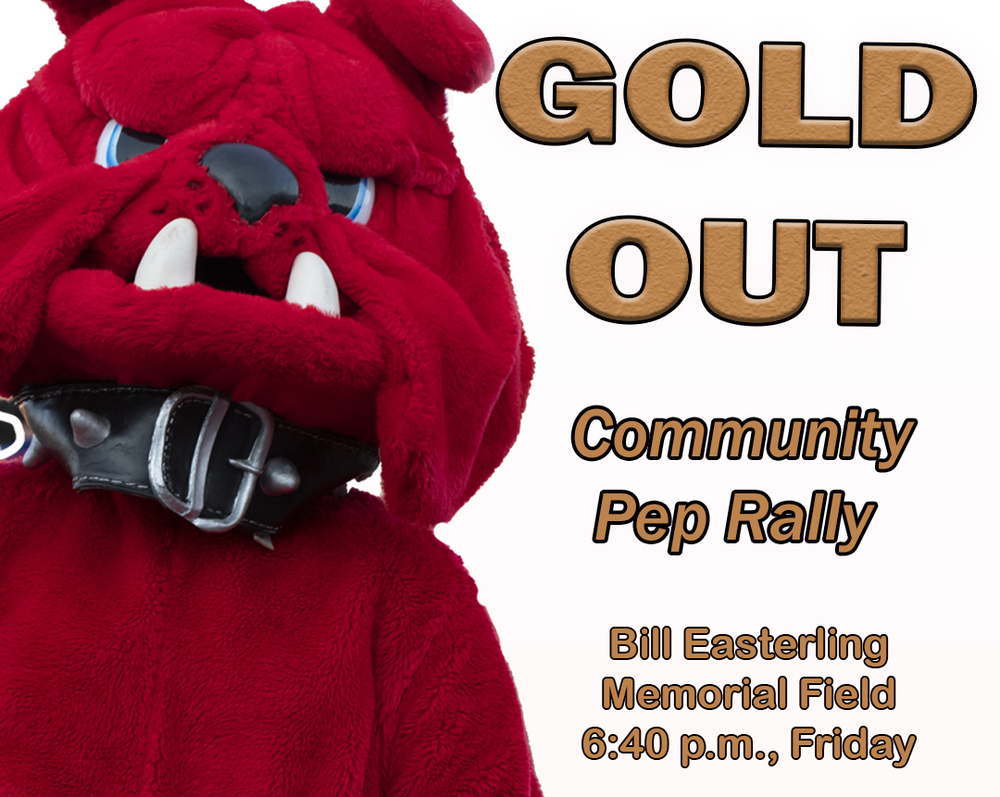 It's Gold Out time!
Lyndel Moody
Thursday, October 15, 2020
A community pep rally will be held at 6:40 p.m. Friday before the varsity Bulldog-Buffalo showdown at the Bill Easterling Memorial Stadium. This year, the Coahoma Athletic program will honor the all-time record holders in football. The ceremony begins at 6:50 p.m.
Don't forget all donations and proceeds from Gold Out T-shirts will go directly to support researchers looking for a cure for childhood cancer.