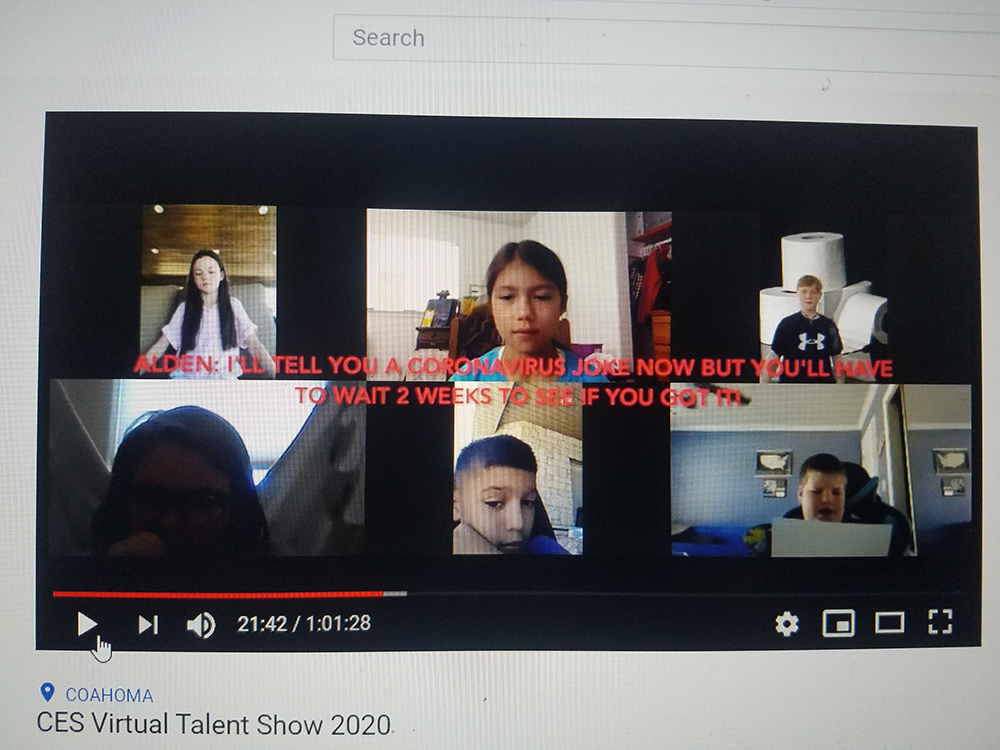 CES Talent Show a success.
Lyndel Moody
Tuesday, May 26, 2020
COVID-19 restrictions and social distancing did not keep Coahoma Elementary School (CES) students from showing off their creative abilities this year at the annual school talent show. Instead, the students rose to the challenge
"The show did go on, in a virtual format," said Gina Orosco, CES talent show coordinator "In fact, the virtual format allowed students that can't showcase their talent on a stage a chance to step into the spotlight themselves.
"The talent show committee was thrilled to be able to continue the tradition of the elementary talent show in spite of the restrictions that are in place due to COVID-19," Orosco continued. "This would not have been possible without the support of the parents of the talent show recipients."
This year's crop of talent showed off their singing, drawing, dancing, comedic, and roping skills plus much more which is featured in an hour-long video published on YouTube.
The weblink to view the talent show is: https://youtu.be/gkOm5-2MBc4