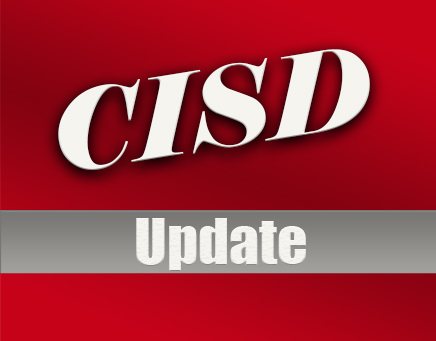 CHS 2020 Graduation cermeony details
CISD
Friday, May 15, 2020
The Governor and Commissioner of Education recently provided options for graduation. After carefully considering the health and safety of our community, we are excited to announce an in person graduation on May 21st 2020 at 4:00 P.M. at Bill Easterling Memorial Stadium. In the event of inclement weather other plans will be announced.
Ceremony Details
Commencement ceremony will be held at Bill Easterling Memorial Stadium.

Each graduate will receive 10 tickets and 10 CDC guideline questionnaires.

You must present your ticket and questionnaire to enter the stadium.

All spectators will park in the home side parking lot.

Graduates invited guests will enter through the home ticket booth and MUST have a ticket to enter.

Gate will open at 3:15 and will close at 3:55

Both sides of the stadium will be open for seating.

In order to sit in the Visitor Stands please follow the sidewalk on the north end of the stadium.

Please adhere to all CDC Guidelines and social distancing protocols.

6 Feet of spacing between families is required.

Masks are recommended.

CISD will be taking pictures of your graduate as they receive their diploma and other photos all of which will be available for download on the CISD website.

Spectators will remain in their seats in the stands until dismissed by Mark Richardson over the stadium PA system.

Once dismissed spectators will have 20 minutes to get in their vehicles in order to view the senior parade.

Everyone must remain in their own vehicles during the parade.

Parking lot will be reopened for dismissal after the final senior exits the parking lot on to 1st St.

Parade route will be as follows:

Seniors will depart the staging area and will turn right on High School Drive. Then it will turn right into the Bill Easterling Memorial Stadium parking lot and loop around and exit by the marquee and head south down 1st St to City Hall.

This parade is for graduating seniors ONLY, all other spectators must remain in their vehicles for the entire parade viewing.

Please notify the High School Administrative staff of any guests requiring handicap access or assistance getting to their seat.

Graduates MUST follow the CISD student dress code and commencement dress code.
Ceremony participation is limited to meet current health and safety requirements. A live stream video and radio simulcast of the ceremony will be available on CISD Facebook page and K-Best radio.
Our goal is to recognize and celebrate the Class of 2020 on this special day. However, we must ensure the welfare and safety of everyone in attendance. If you have any questions, please contact CHS.