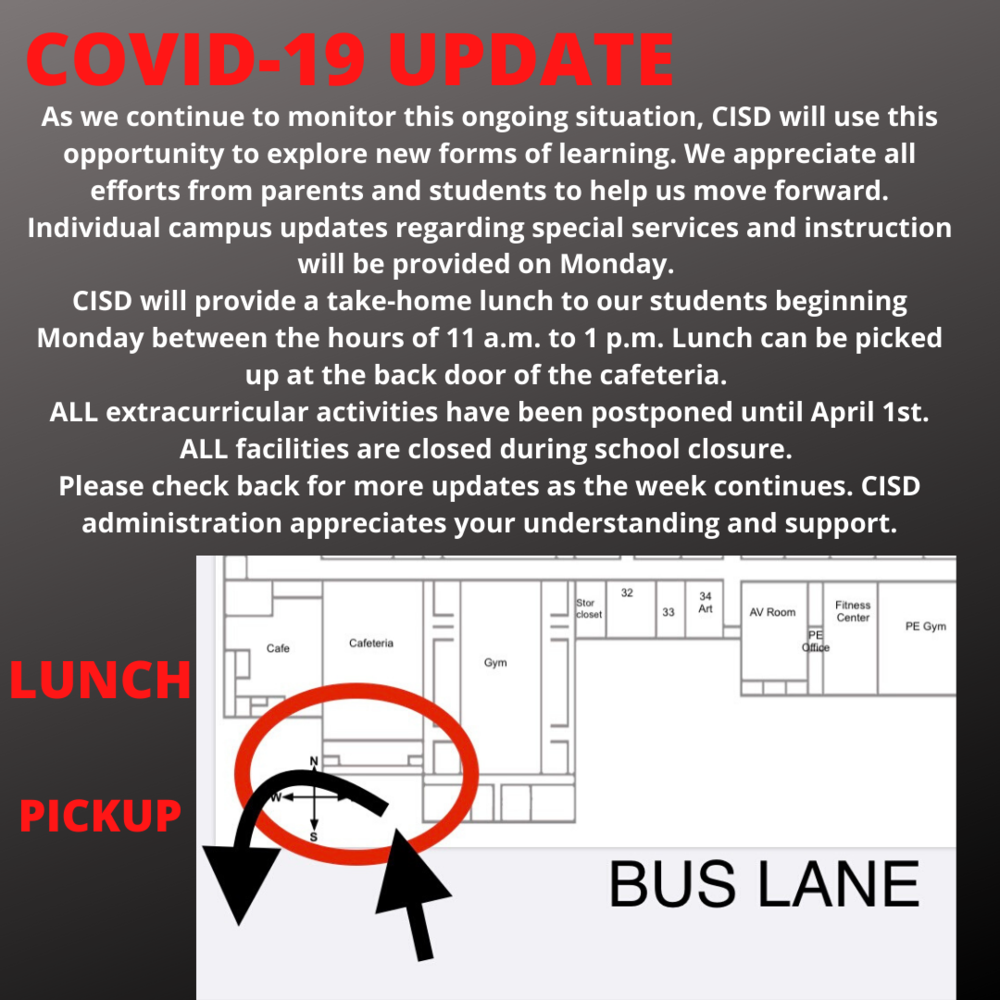 COVID-19
CISD ADMIN
Sunday, March 15, 2020
As we continue to monitor this ongoing situation, CISD will use this opportunity to explore new forms of learning. We appreciate all efforts from parents and students to help us move forward. Individual campus updates regarding special services and instruction will be provided on Monday.
CISD will provide a take-home lunch to our students beginning Monday between the hours of 11 a.m. to 1 p.m. Lunch can be picked up at the back door of the cafeteria. (See map in photo above)
ALL extracurricular activities have been postponed until April 1st. ALL facilities are closed during school closure.
Please check back for more updates as the week continues. CISD administration appreciates your understanding and support.