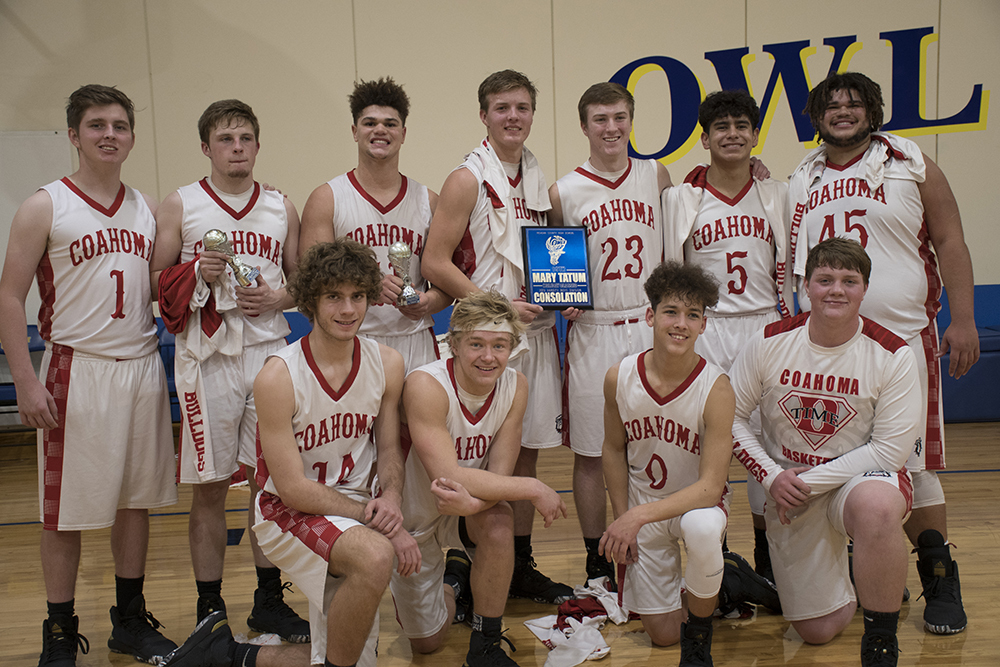 Bulldogs go 3-1 in Mary Tatum Holiday Classic
Lyndel Moody
Tuesday, December 31, 2019
BIG LAKE — The Bulldogs won the consolation game of the Marty Tatum Holiday Classic after an all-out fight against the Sonora Broncos on Saturday night.
Overall, the Bulldogs went 3-1 including wins against Marfa and Reagan County during the two-day tournament. Gaige Hill and Zack Schneider were named All-Tournament.
Next. Coahoma will square off against Roscoe at 7:45 p.m. at Howard College on Friday. The JV boys will also return to action on Friday after a holiday break when they play Roscoe at Coahoma. Game time is 5:15 p.m. in the CES competition gym.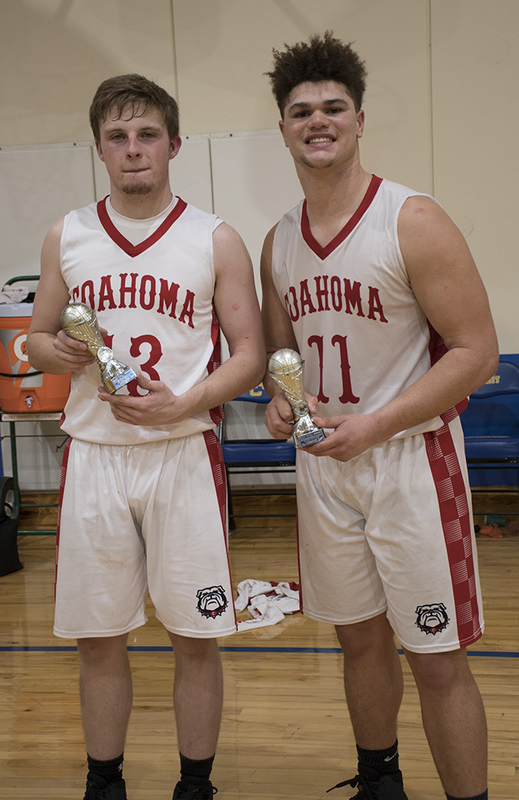 Gaige Hill, left, and Zack Schneider hold their All-Tournament trophies.