Way to go CES!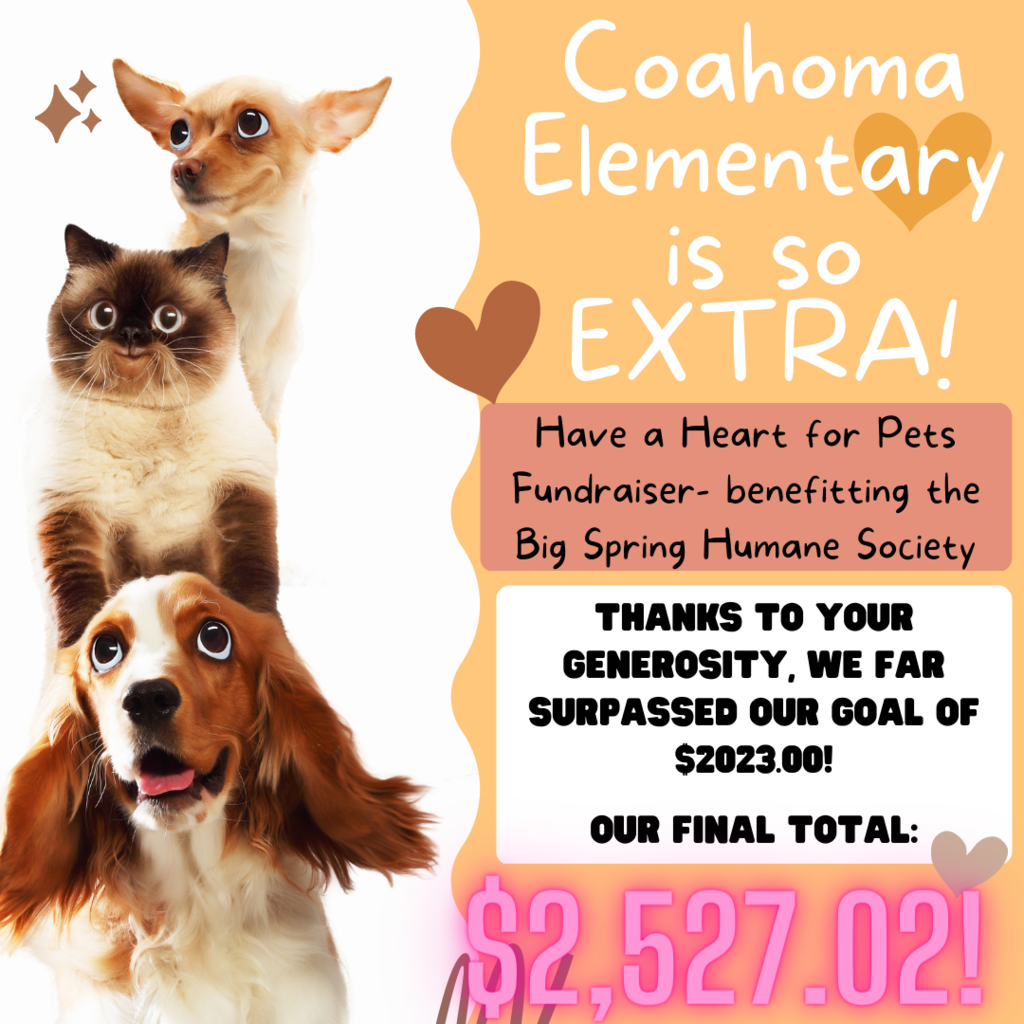 Attention: Turkey Trot cancelled for Friday November 18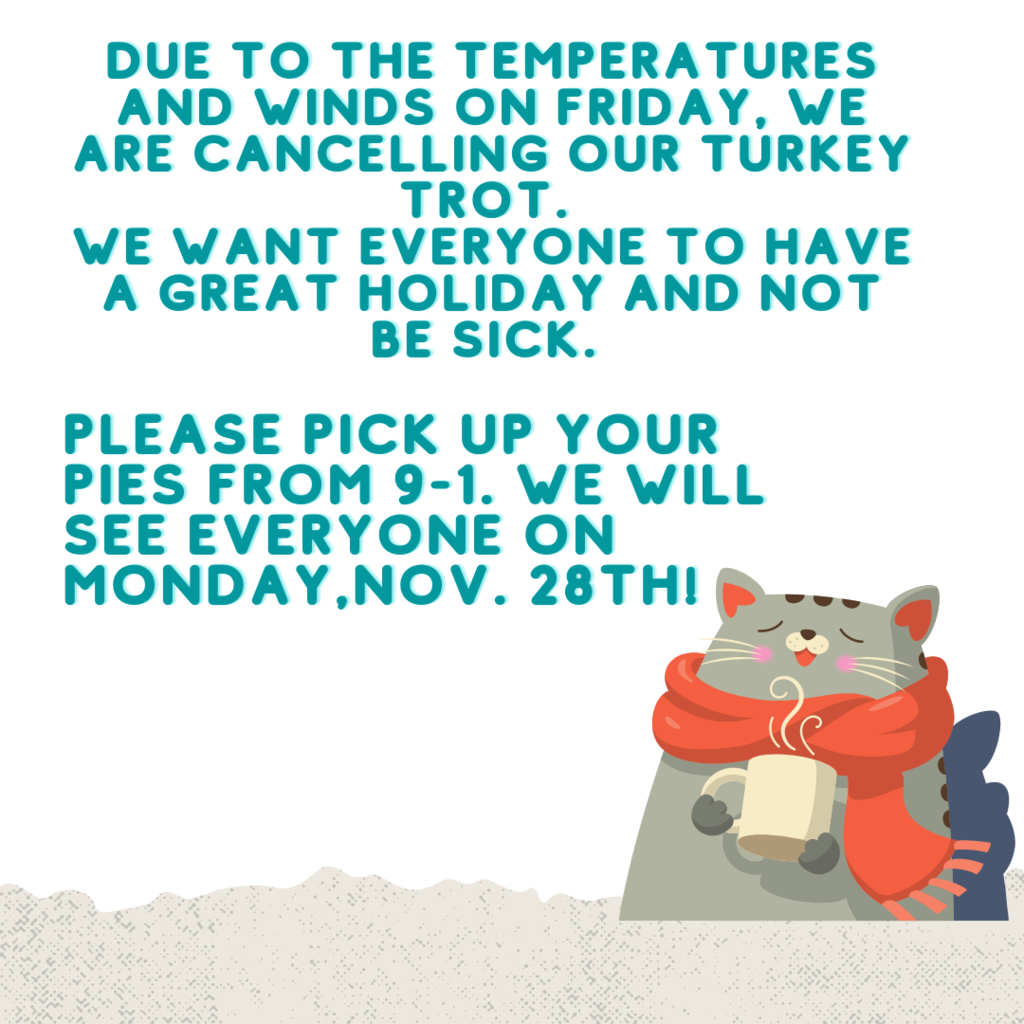 Cafeteria change: Tomorrow we will be having Fiesta Bowl, Chicken Parmesan, Cheesy Broccoli, Rice, Mixed Fruit Cup, Sherbet Cup, Milk Friday we will be having Boneless Chicken Wings W/Chips, Steak Fingers W/Gravy, Celery Sticks, Mashed Potatoes, Green Beans, Peaches, Milk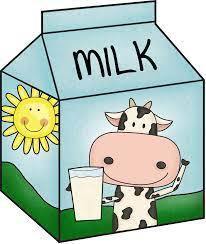 Academy Parent Meeting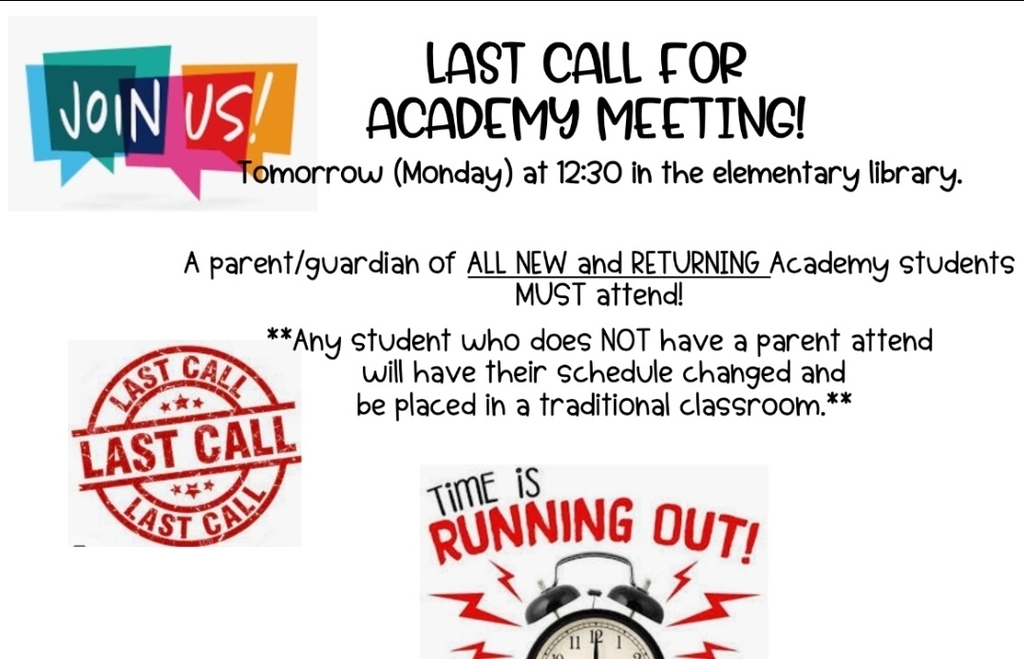 Elementary Talent Show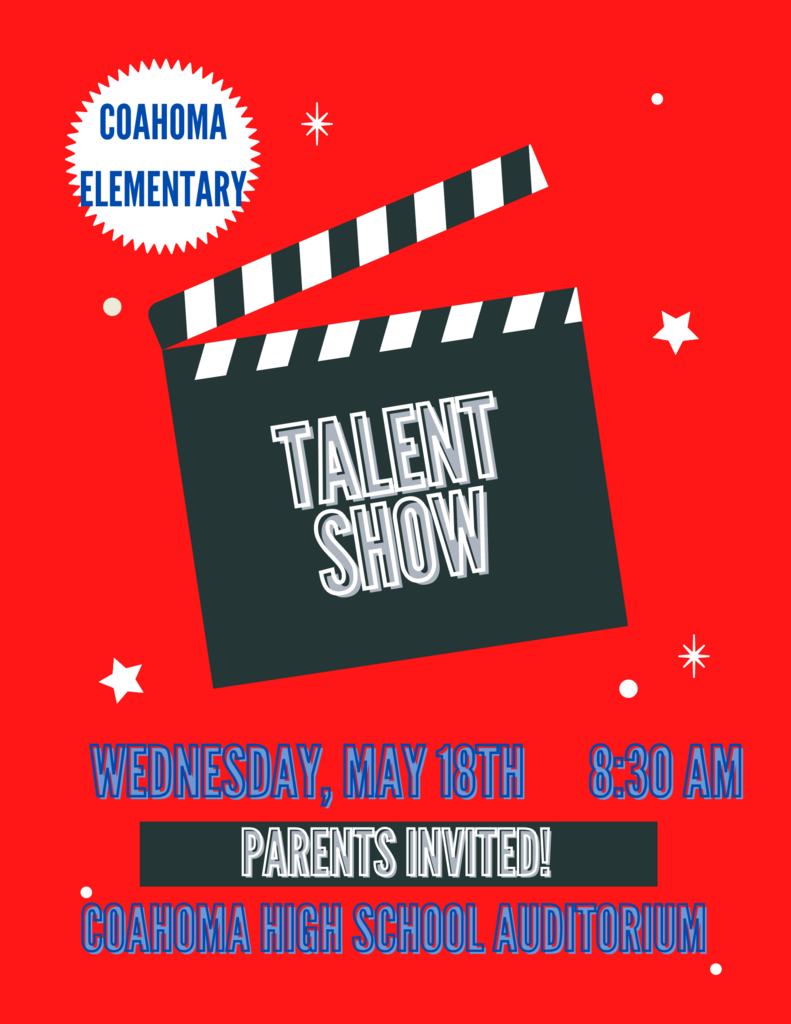 There will be a parent meeting for anyone interested in the GT program and any GT current students. The meeting will be on Google Meets and will be held at 5:30 on Monday, October 18. Please email Gina Orosco at
gorosco@coahoma.esc18.net
for the link to access the meeting on Monday at 5:30.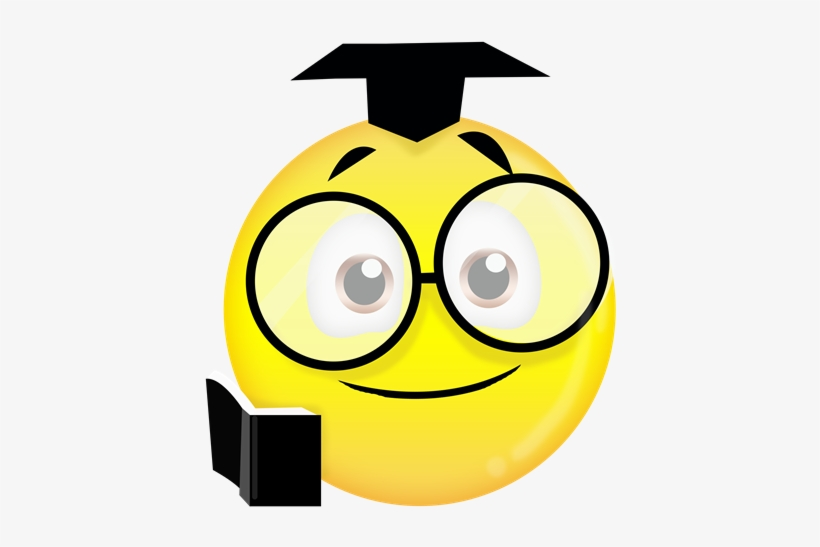 Family Book Fair Events! October 19th & 21st Tuesday 4-6 Thursday 4-6 We're opening for two evenings! Grades Pre-K through 2nd is Tuesday and Grades 3-5 are Thursday. Choose your best day and come see us! Book Fair will be open to students daily from 8-3, Monday through Thursday at scheduled times.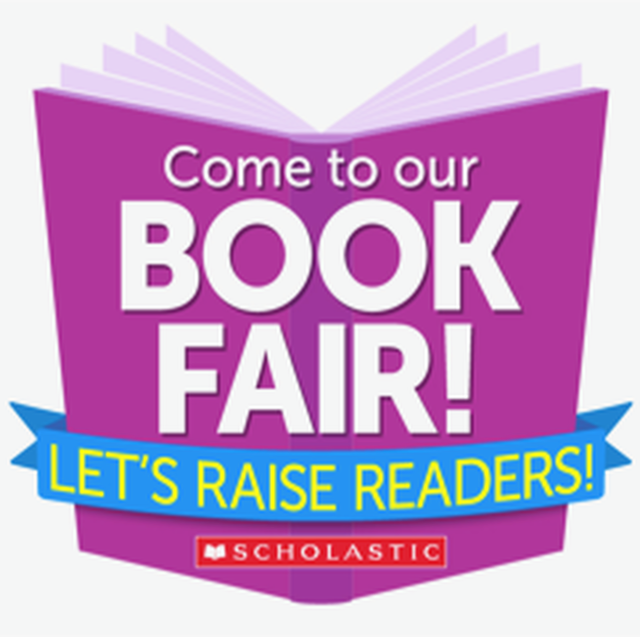 We will miss these two ladies! Happy retirement Mrs. Row and Mrs. Childers!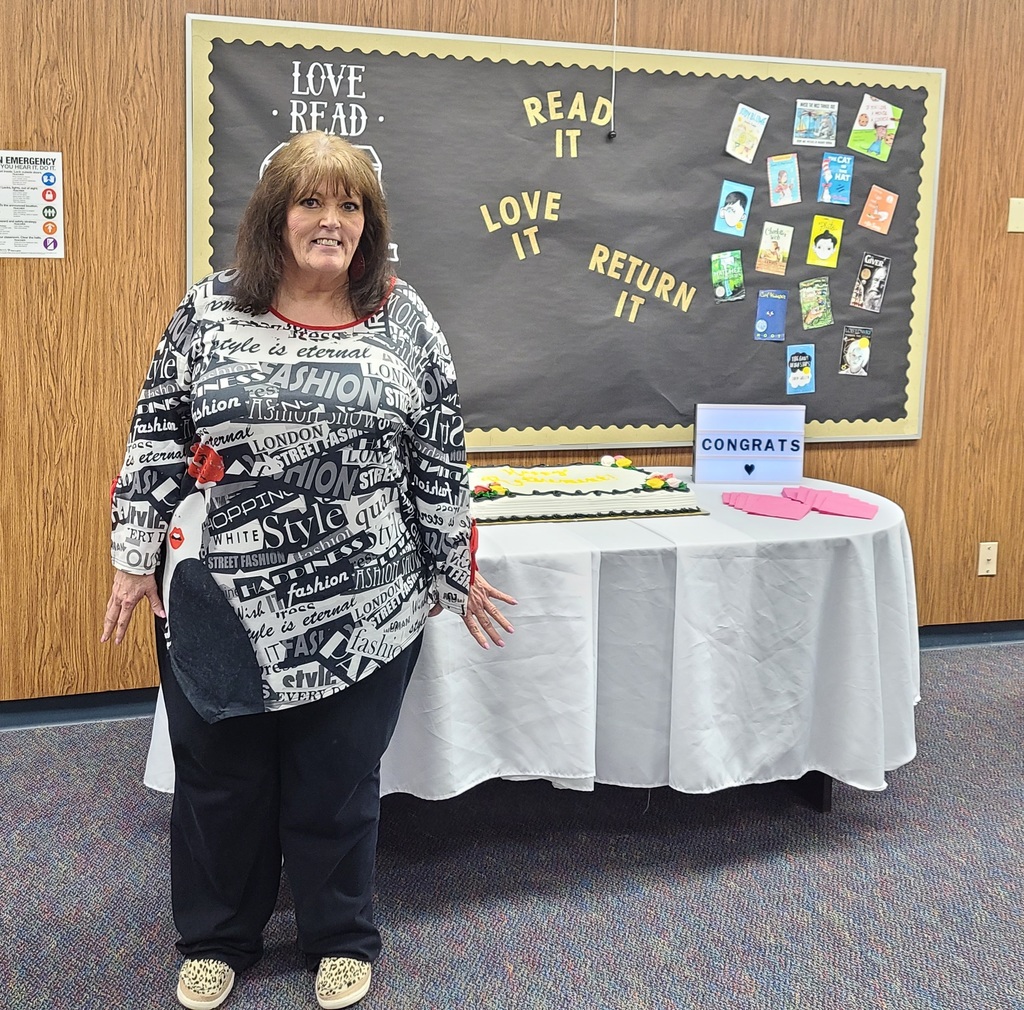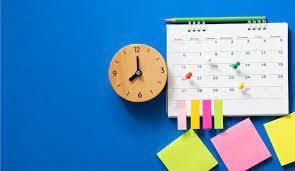 PTO Meeting Tuesday April 20 4:00 pm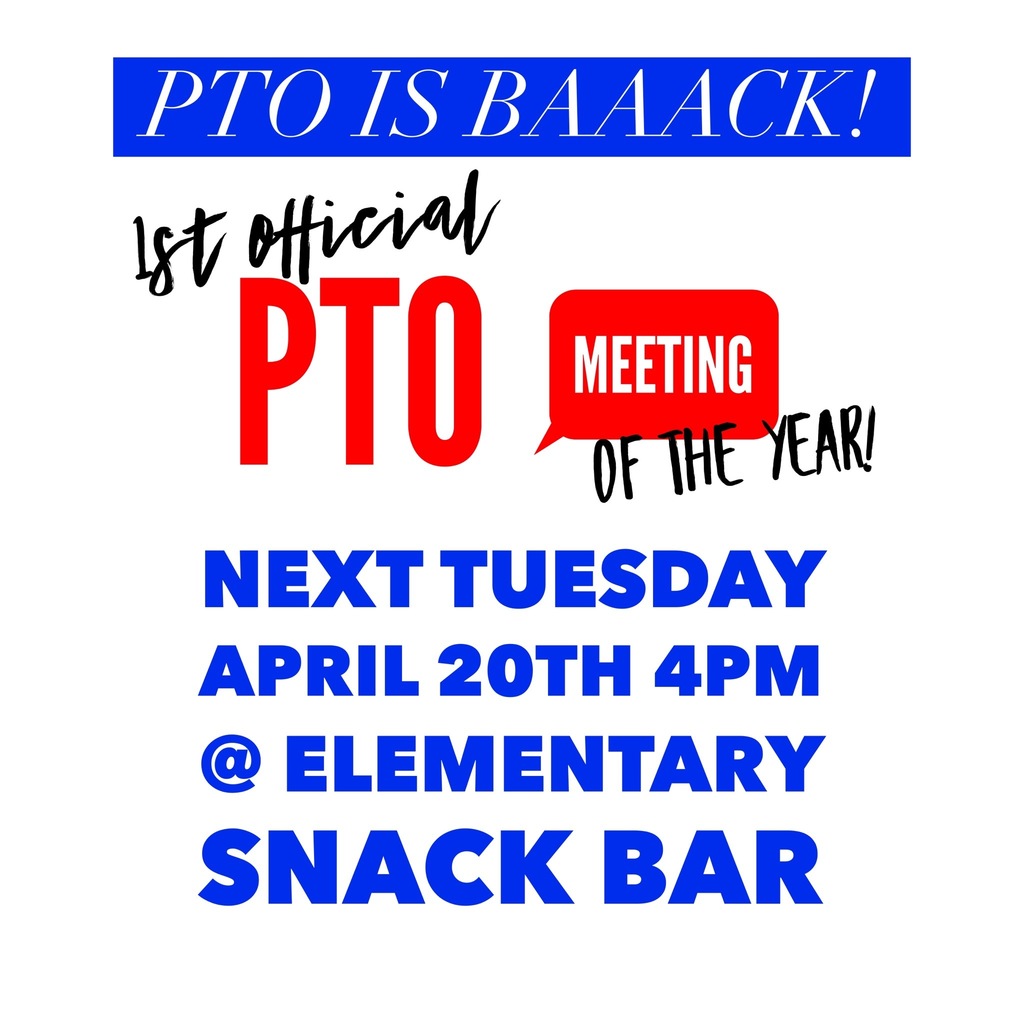 Kinder Graduation Photos- April 26 Pictures can only be purchased through picture packets (Preorder only) Pictures will be mailed; please provide a current address and phone number on packets.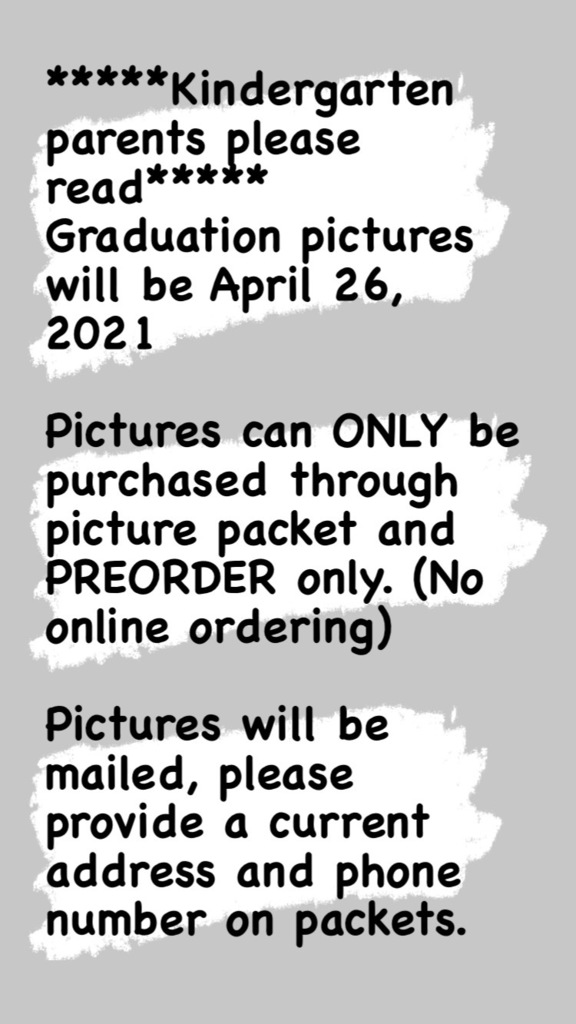 4th Grade Community Service Project. 4th graders filled 133 backpacks with food and delivered it to Mrs. Clanton. She is going to pass them out to Coahoma kids in need. These bags are filled with a breakfast bars, meal items, snacks, & drinks to help kids fight weekend hunger.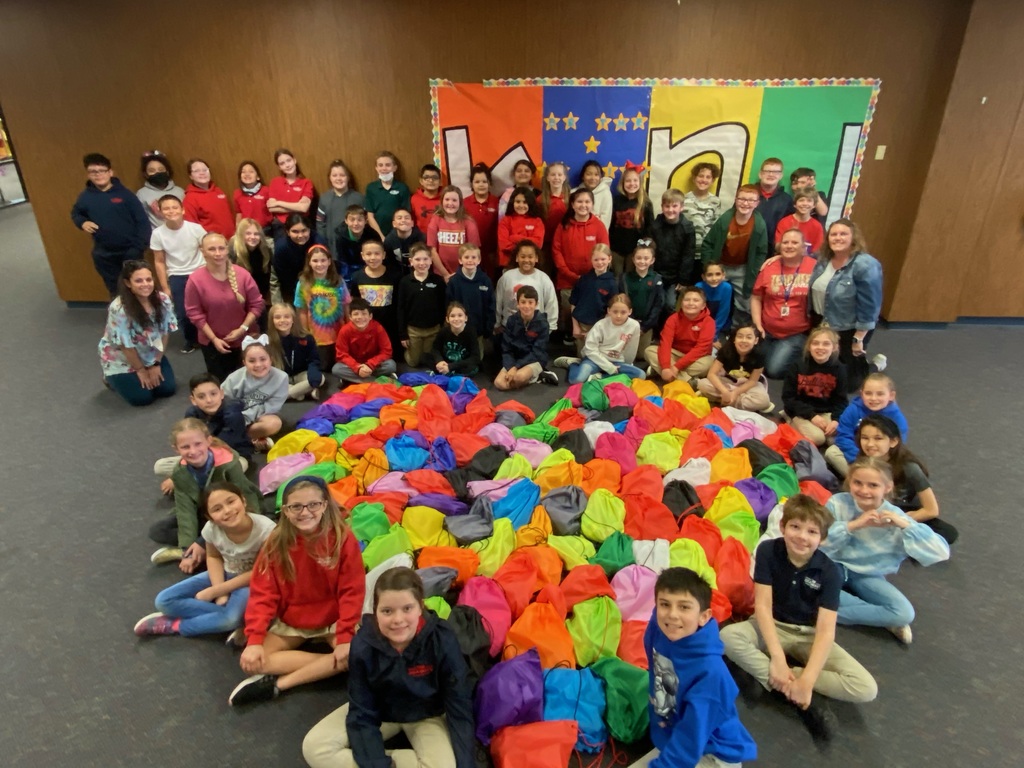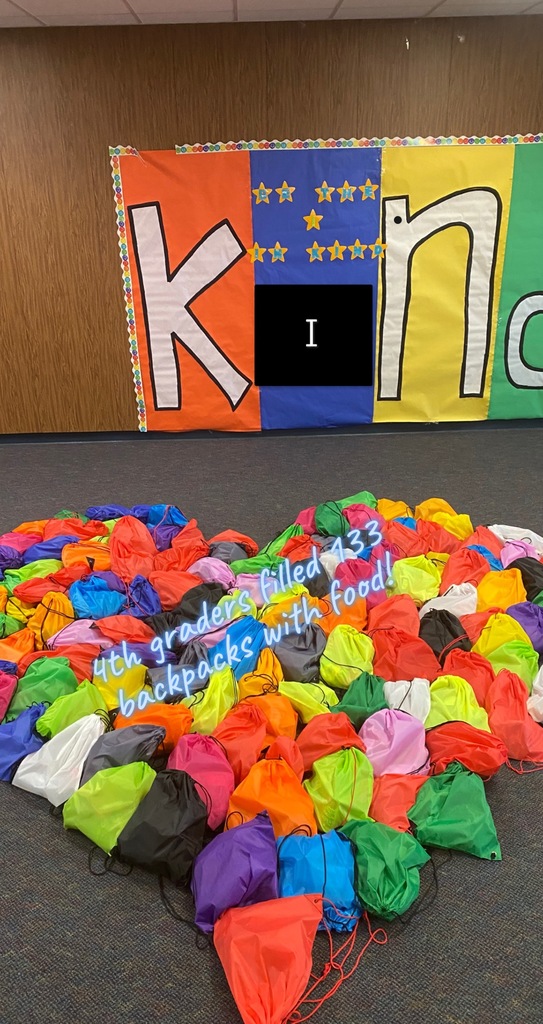 A great big THANK YOU to the Big Spring Rotary Club for donating dictionaries to all of our third graders!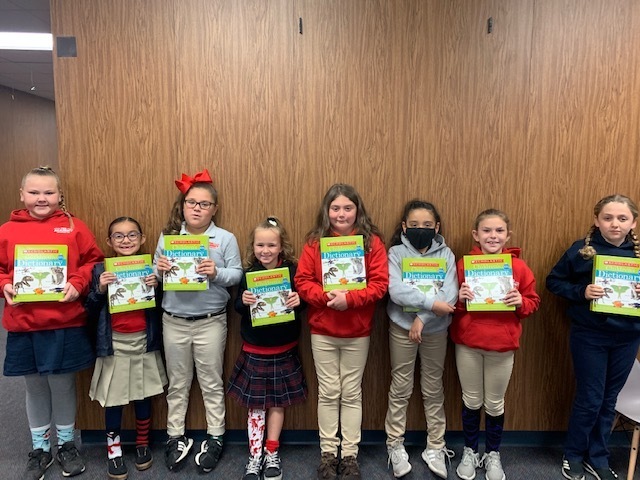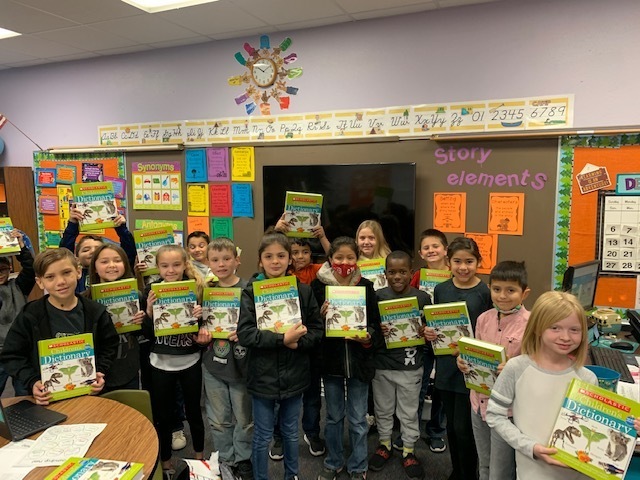 Snowman Village is coming. Coahoma Elementary- December 14 12:00pm - December 17 9:00 am Students only. Parents can make an online account for student to spend.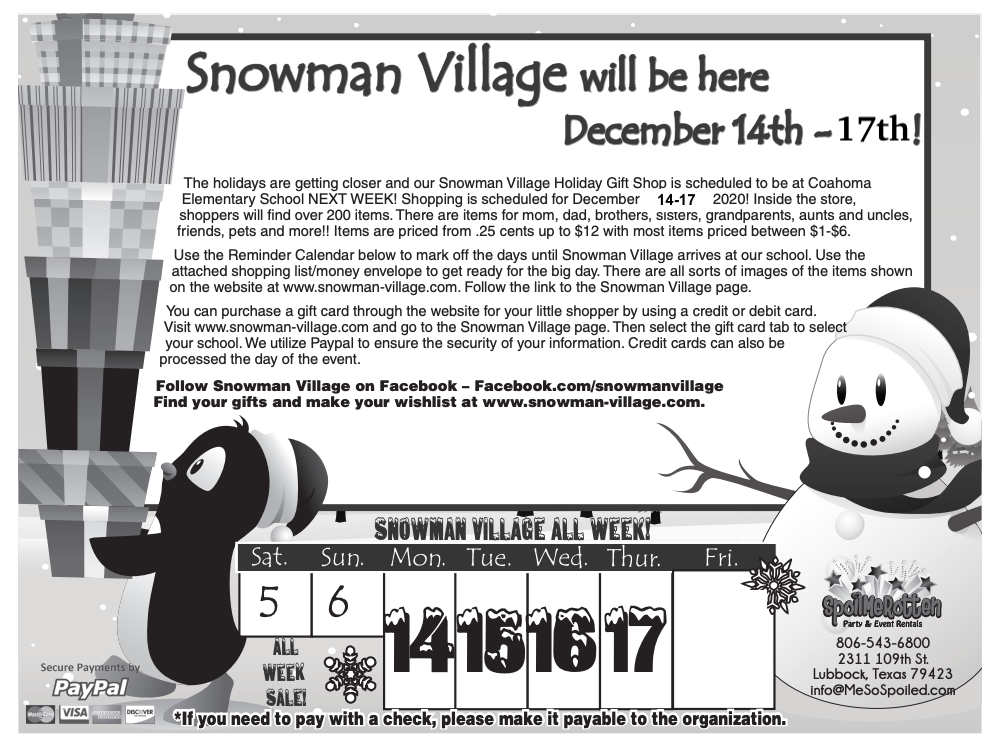 Congratulations to our Top Sellers for our Pie Fundraiser Emmalyn Hooser with $988 Grayson Johnson with $954 Jaylen Padron with $812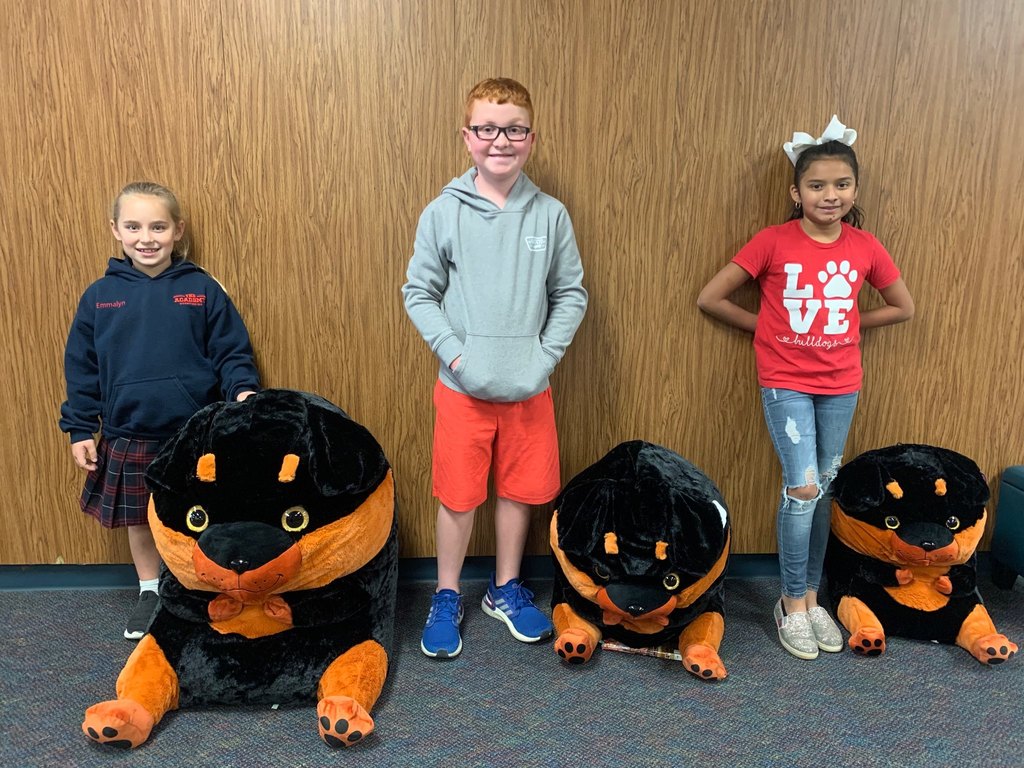 87, 3rd-5th graders earned their 25% AR goal! They all got to go to Dairy Queen and get a blizzard! Great job Bulldogs! The 50% goal is due December 15th. A special shout out to Joann and her staff at DQ for having everything ready!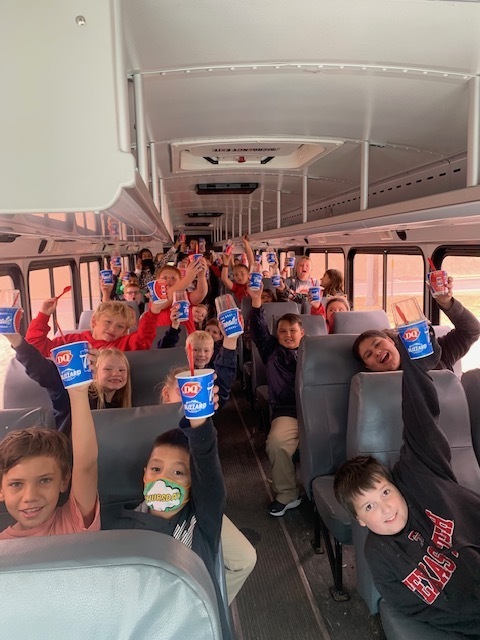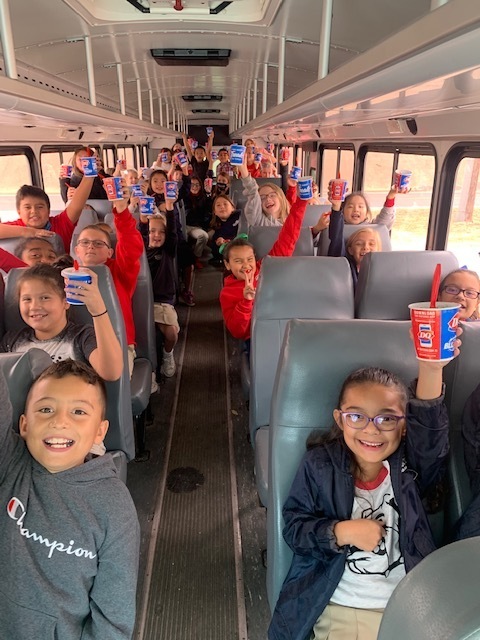 These students attended last night's Title 1 Drive Thru Open House. All students that attended had their name put in for a drawing for a free book from the book fair. The following students were selected, Addilyn Ybarra, Abie Meija and Sophia Hulse.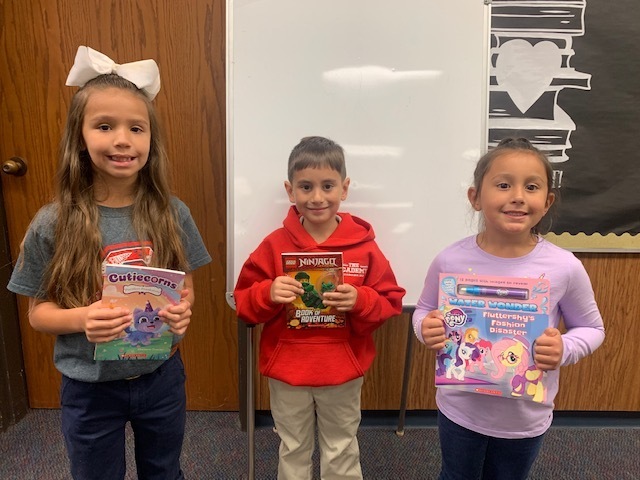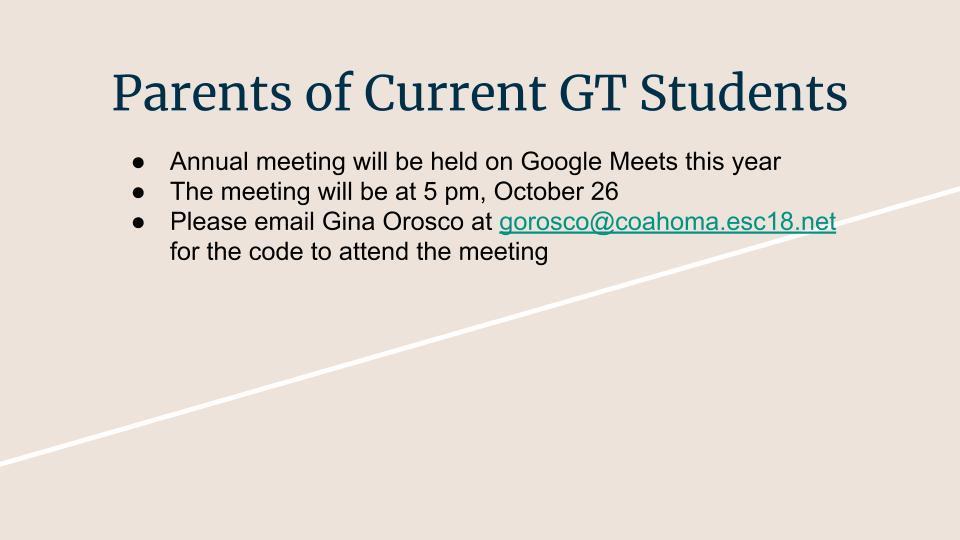 Elementary Fall Picture Day TOMORROW!