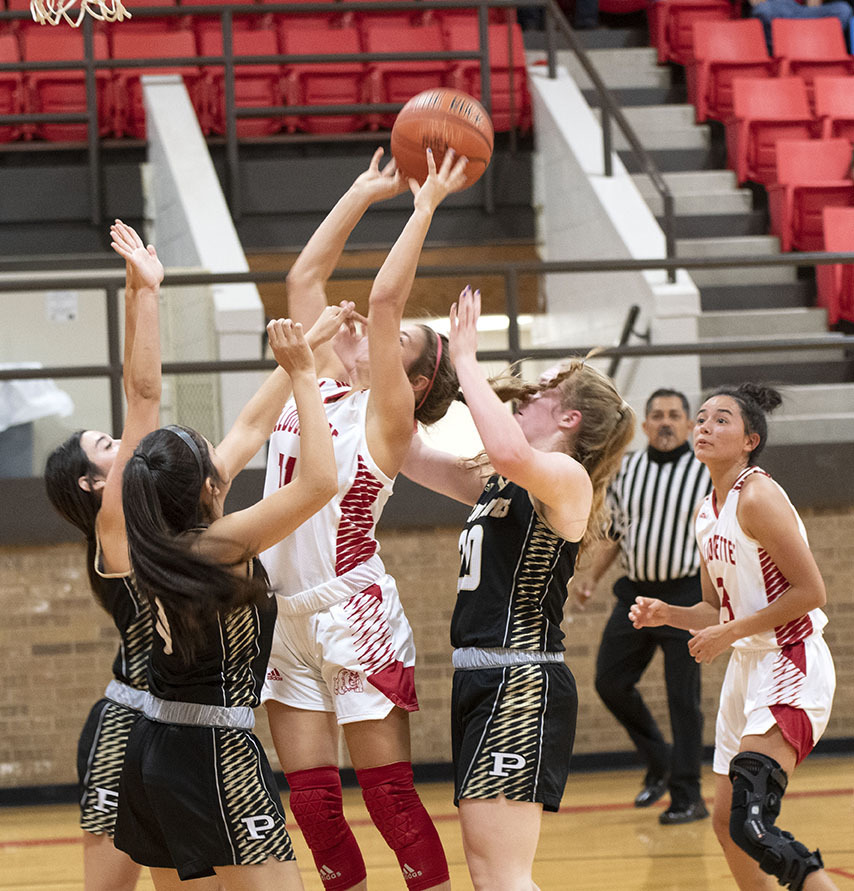 Varsity Bulldogettes fall to Post
Lyndel Moody
Wednesday, November 18, 2020
Madison Rodgers sank a three-pointer to pull the Bulldogettes within one point of tying with 15.7 seconds left in the game against Post on Tuesday night.
With the game on the line, the Dawgettes laid down the pressure on the Lady Antelopes in an attempt to force the turn over, but instead, fouled. The Lady Antelope made the most of the opportunity and drained two more baskets at the charity stripe to walk away with a 36-39 win.
MaKynlee Overton posted a team high of nine points followed by M. Rodgers with eight and Kenzi Canalaes with seven. The Bulldogettes brought the heat upon Post with the threes. Julia Cox, M. Rodgers, Isabella Cox, Brynn Rodgers and Canales netted a 3-pointer each.
Next: Coahoma (1-2) hosts Monahans on Saturday. Game times are: JV at 1 p.m., Varsity at 2:30 p.m.
POST 39, COAHOMA 36
Post: 6, 8, 10, 15 -- 39
Coahoma: 2, 9, 14, 11 -- 36
Post: Laci Gonzales 4, Briley Miller 8, Jacki Sanchez 8, Marti Cruse 4, Leah Moreno 7, Jaylen Pittman 8.
Coahoma: MaKynlee Overton 9, Madison Rodgers 8, Kenzi Canales 7, Isabella Cox 6, Brynn Rodgers 3, Julia Cox 3.
Free Throws — Post 11-16, Coahoma 3-14; 3-Pointers — Post 2 (Sanchez), Coahoma 5 (J. Cox, I. Cox, M. Rodgers, B. Rodgers, Canales); Fouls — Post 13, Coahoma 16.
JV Bulldogettes earn win against Post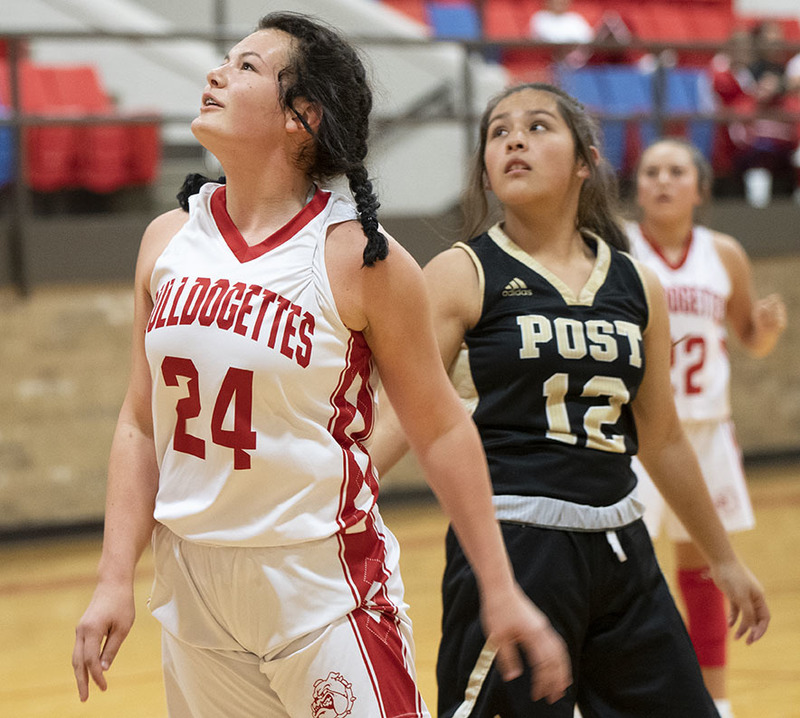 Cayhill Lewis' last basket of the game fell in just after the buzzer in the JV Bulldogettes win over Post on Tuesday night.
Lewis led the Bulldogettes to a 22-12 victory with a game high of 16 points for the night. Shae Lang had four and Kinzlee Moran netted two for Coahoma. The two teams played a close game for three quarters but the Dawgettes turned up the heat in the fourth to rack up 14 points compared to the Lady Antelopes two.
POST 12, COAHOMA JV 22
Post: 2, 3, 5, 2 -- 12
Coahoma: 2, 3, 3, 14 -- 22
Post: Macee Rathloun 6, Tid Kristen 1, Rylee Tabor 3, Zaran 2.
Coahoma: Shae Lang 4, Cayhill Lewis 16, Kinzlee Moran 2
Free Throws — Post 5-13, Coahoma 4-10; 3-Pointers — Post 1 (Rathloun); Fouls — Post 15, Coahoma 14.